Physical appearance is not everything. Here are 9 things that can make you irresistibly attractive.
No, beauty is not just physical appearance. It must be said that the society in which we live imposes oppressive and unrealistic physical criteria. Except that, fortunately, appearance is not everything. There are things that can make us beautiful and attractive, far more than a "perfect" body or a super bright smile.
1. Sensuality
Being sexy has nothing to do with beauty. Charisma, attitude, confidence, that's what we call sensuality. And you don't have to look like a supermodel to be sensual.
2. Commitment
When you dedicate yourself completely to get what you want, you show others that with you, anything is possible. It's a very attractive quality that will make you instantly more beautiful.
3. Humor
There is nothing more captivating than someone with a good sense of humor. If you have this quality, know that it is a thousand times hotter than any other. Plus, humor is good for health! ;)
4. Grace
Appearance is not important as long as you're graceful. It's a quality that depends on the beauty of movement. Dancing, walking, moving, with ease and elegance is a real body language to maintain.
5. Confidence
A beautiful woman or a handsome man who is always quiet and withdrawn, can become very boring. It takes self-confidence to attract attention. Keep your head high and don't hesitate to impose yourself when we have something to say.
6. Determination
Always having doubts and quitting at the slightest obstacle is far from attractive. Showing determination and not giving up unless you get what you want, on the other hand...
7. Intelligence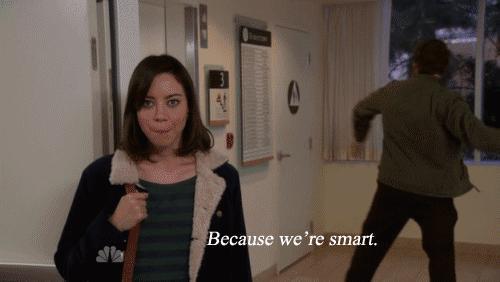 Intelligence has nothing to do with diplomas, it's primarily a matter of judgment and adaptability. If you are the type of person who can adapt himself anywhere and respond quickly to any situation, then you should know that you have a quality that makes you particularly attractive...
8. Listening
Listening to others is also a very important quality. There's nothing sexier than a person who is not self-oriented and who pays attention to others!
9. Originality
Looking like everyone else is boring. You don't have to wear bright colors to get noticed. You just have to find something of your own, to be proud of it and put it forward.
I hope you guys will like it! Thanks for reading! :)