Cherub decently thick curly locks: Curl pattern: Type 2A(straight while short(4 inches + a slight wave when longer) + Curly large s\oft luscious locks appearing in random places(when the hair is a lot longer)
The Characteristics of the best hair are below(Let me know in the comments if you have any of these or even the entire look: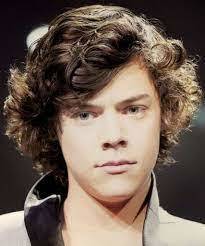 Insane amounts of gorgeous volume in the hair(lift to the hair from the roots)
Extremely ultimate angelic shine to the hair
Thick smooth silky soft hair texture(It is not the rough and dry, and is not coarse whatsoever)
Hair Styles: Whatever suits the face shape
Sexy Bounce(The hair has bounce)
Light or Dark Highlights
Any youthful vibrant hair colouring(black/brown/red/blonde. Light brown or dirty golden blonde is my preference to be honest)
Decent evenly beautiful insanely thick hair(not too thick to the point that you can't brush it)
Extremely hyper ultimate soft fluffy hair
Ultimate Hyper Silky smooth touch to the hair(Hands can go through it, it feels incredible)
No frizz and no tangles
Flawless Youthful Insane Hair Density(120%)
Lowest hair tenacity
healthy normal high elasticity(not the bad high elasticity)
Normal hair oils(not too greasy, greasy, oily, very dry and dry)
Normal low flawless hair porosity(smooth and flawless)
Perfectly thick wide hair diameter(the width of the hair
Hair stays young and youthful looking all the time
These characteristics of the best hair in the entire world all complete the hair of the most beautiful man and woman. It's extremely rare to have hair like this, according to studies, this hair type is the rarest, it's even rarer than fine, thin straight hair. You can get a look like this with a curling iron.