And I mean a skirt more like this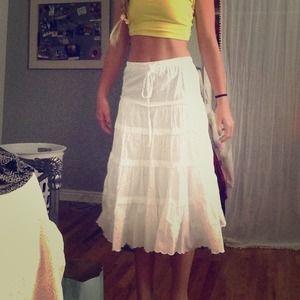 Not a super short one (I like skirts but I'm modest, so I wear a lot of these...)

SO, pants or skirt?
Other (Explain in Opinions?)
Select age and gender to cast your vote:
Updates:
---
Most Helpful Guy
While I have nothing against women wearing pants, and there are absolutely many times when that is the more practical option, I really prefer women (especially women I'm attracted to) to wear dresses/skirts when it's realistic to do so. It is much more feminine and attractive.