Better known as white people wearing dreadlocks... Some examples being: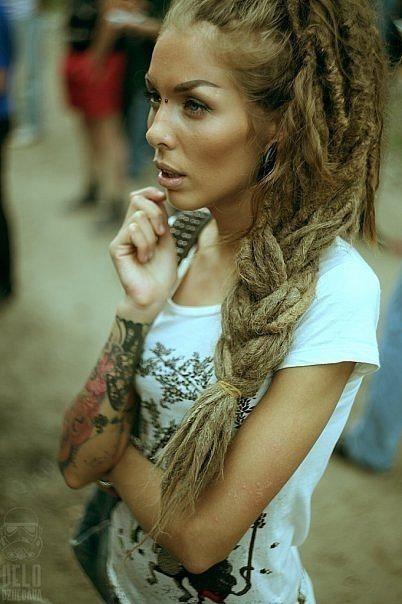 I'm asking this question because I just saw this video..
And I wasn't aware that this was some sort of real issue or whatever.. I honestly have never seen an issue in people of any color skin having dreadlocks... My dad actually has dreads.. So this is a topic that hits somewhere close to home for me.. I honestly just see it as a hairstyle and nothing more or less than that. Sure sure... you could tie it down to a culture or whatever.. But why? It's only a hairstyle.. (and one that's trending right now actually.) There's no need to attack anyone for wearing a freaking
hairstyle
. That woman saying "it's my culture" is being pretty unreasonable from how I see it. I understand "culture" as being more of a widespread and somewhat all-seeing appropriation or what have you... Basically.. I don't see many people sporting dreadlocks. Not even black people. It's
just
a hairstyle. Sure, it's cool that it has an origin that connects to your culture or whatnot.. But it's not
your
culture.. If that makes sense? It's hard to explain but I hope that I got my point across. But for example.. If I recall correctly.. It was Native Americans that started braiding hair.. You don't see anyone being attacked for having a fishtail braid or anything.. You're simply decorating your hair. There's no need to cause any kind of fuss about it lol.
What do you think of this kind of stuff? Do you find it offensive that people will wear hairstyles from different cultures etc? If you're black or feel strongly connected to this like I do.. How do you feel about people doing this? Do you find it offensive to your culture?
Updates:
Just would like to say a quick thank you to all of those who took the time to answer my question here! I really appreciate it! <3
---
Most Helpful Guy
On one side, people should wear whatever they want. listen, use or talk with what they identify with, whether its dreadlocks, clothing or music preference. food, language or customs. What I don't agree with is people adopting things in order to make fun of it. If they use something just to ridicule, then i dont agree.
Extra information: I am an African man, whos culture is hitting hard in Portugal (Europe). our music, dressing and customs are being adopted my many portuguese citizens. Am I mad about it? no. Why would I be mad that people like the place where I am from and even to the point where they would choose to adopt it?
Most Helpful Girl
I agree with you. There's no "violation of property rights" when someone decides to wear a bindi or have dreads. Let people wear their hair however they'd like lol. It doesn't only to apply to hairstyles but food, fashion, etc. Culture is pretty widespread and it's gonna have an impact on entertainment and media everywhere. All cultural appropriation does is promote hostility and segregation.