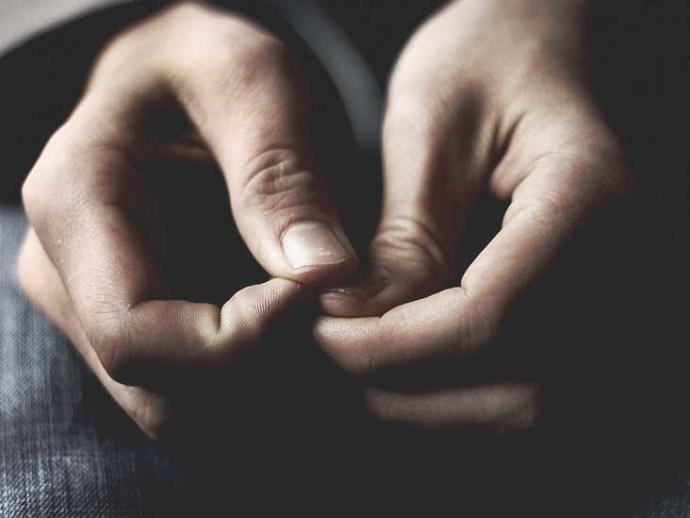 So, a lot of us, whether we know it or not suffer from certain types of phobias. Me, for example, I suffer from claustrophobia. I'm not sure how this happened, but I guess it's because when I was little I had the misfortune of walking into moving sand and before my father could rescue me I was already quite deep inside the sand.
Anyways, I didn't have panic attacks due to my claustrophobia until I was about 11 years old. During a school trip, the bus's ventialation broke down and because it was summer and was quite hot I felt like suffocating. Like I had something in my chest and I couldn't breathe. It was terrifying. Ever since, when I am in confined spaces or even the mere idea of walking or staying into a small space makes me feel panicky.
Why did I choose to share this fact with you? Well, here is what happened. I recently had an injury on my foot and my doctor said I should have an MRI. See my point? Well, I was lucky enough that the injury was on my foot and I didn't had to enter the tube of the machine entirely. However that didn't stop me from feeling a little stressed cause I had to stay still for about 20 minutes. Well, the technician that was there didn't help me at all. Her tone was very strict and abrupt from the very beginning which made me feel even more stressed. She didn't even give me a bit of time to adjust to the situation. When the process began, I could literally feel my knees shaking. I was not terrified, like I would if I was inside the tube, but I was quite tense.
After some time had passed, I hear that woman from the headphones I was wearing asking me if I was ok. And I told her that I could feel my knees shaking. And she started scolding me, like I was doing it on purpose and shouting in the same abrupt tone that I should stay perfectly still, that the image would not be accurate and that I should try harder. Without giving me much time to process and try to calm myself, she restarted the machine and forgot to turn the tranquilizing music back on. As a result, the only thing I could hear was the loud sounds of the machine and her words playing again and again in my mind.
I did try to stay still believe. But still, my legs just couldn't hear me. They did their own thing. Of course, it was not as bad as in the beginning, but I could not stay perfectly still as I should. And at some point, I hear her again through my headphones shouting that she could see me tremble and that I should try harder and I could do much better than this. All I was thinking at that moment was burst into tears. I felt like suffocating, even if I was not inside the machine. And trust me all I wanted to do was run away.
I apologized for moving, saying that it was my first time. She kept shouting that it didn't matter and that I should stay still. On the verge of tears, I asked her if I could have a couple of minutes to calm myself. She did give them to me, but the damage was already done. I tried everything nothing worked. I could not calm down. All I wanted was to run away. Once again I heard her voice asking me if I wanted to try again. I hesitantly agreed wanting nothing more than be done with it. And her.
As the process began again I did everything in my power to stay still. But during the end, I just felt that I could take it anymore. I was ready to push the panic button to stop the process, but I was lucky enough because it ended. She got me out of there and got into the room, asking me how I was feeling. I told her that I was still trembling and she replied that if I had to get inside the machine what would I do. The mere thought getting inside that thing terrified me, so I simply replied that I would get in unless I was given some kind of tranquilizer. All she did was disregard my statement and said that she didn't want to hear that coming from a 21-year-old girl. I was feeling bad before, but that was the final straw. I said goodbye and got out of that room as quickly as I could.
The whole experience for me was not the kind you call plesantly memorable. What upset me the most was that everyone and I literally mean everyone from my mother, to that technician, to my doctor, completely disregarded my phobia. And instead of making me feel comfortable and try to calm me down, they made me feel guilty and stupid for it. Like I was doing it on purpose.
Since that moment, I've been thinking how many people in the world have probably felt the same way. Having friends laugh at their fears, for example. Have people disregard their panic, because simply they can't understand it. People, you don't have to UNDERSTAND someone's phobia. All you need to do is SUPPORT them and SYMPHATHISE with them. Don't make them feel guilty or stupid. They don't derserve it. No one does. Imagine if the same happened to you. There are millions types of phobias. No matter how ridiculous some may seem, they are still a person's worst nightmare. What if you were that person. And someone laughed at you for fearing something they see as ridiculous, a joke. How would you feel?
Please think before you talk. And definitely ask before judging.
You don't know what you may cause.