Now, I'm moving on to the women of Buffy the Vampire Slayer. Please feel free to list your favorite.
1) Buffy Summers played by Sarah Michelle Gellar (Seasons 1-7 )
Powers: vampire slayer or the slayer (as she's refered to as). Love interests: Angel, Riley Finn and Spike. Series outcome: Unknown, though in a Season 5 episode of Angel it was revealed that Buffy moved to Rome with her sister Dawn.
2) Dawn Summers played by Michelle Trachtenberg (Seasons 5-7)
Powers: As the key to a demon dimension in Season 5. Crushes: Xander Harris, Spike and R.J. Brooks. Series outcome: Moves to Rome with her sister Buffy.
3) Willow Rosenberg played by Alyson Hannigan (Seasons 1-7)
Powers: None at first, until she successfully summons Angels soul back. Then she becomes a practicing witch and a powerful one at that. Love interests: Daniel "Oz" Osbourne, Tara Maclay and Kennedy. Series outcome: Also unknown, but it was also revealed in that same Angel Season 5 episode that Willow and Kennedy were still together and moved away.
4) Anyanka "Anya" Christina Emmanuella Jenkins played by Emma Caulfield (Seasons 3-7)
Powers: Vengeance demon. Love interests: Alexander "Xander" Harris. Series outcome: She was killed in the Series 7 finale, while trying to fight bringers who were minions of the First.
5) Tara Maclay played by Amber Benson (Seasons 4-6)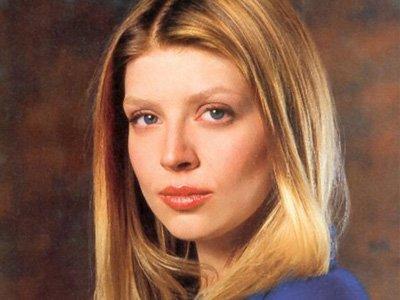 Powers: She's a witch, also a powerful one Love interests: Willow Rosenberg Series outcome: She's killed towards the end of Season 6, by a bullet that hit Buffy outside and ended up going through the window and hitting Tara while she was standing in her bedroom on the inside.
6) Cordelia Chase played by Charisma Carpenter (Seasons 1-3 then in the spinoff Angel Seasons 1-4)
Powers: At first, she's the popular rich cheerleader at Sunnydale high. However, when she moves to L.A. and runs into Angel and his friend Doyle (who has visions) he ends up kissing her and giving her his visions right before he sacrifices himself to help some non-violent demons. Love interests: In Buffy it was Xander Harris. In Angel it was the Groosalugg, Connor and Angel. Series outcome: She leaves Sunnydale for L.A and after being in a coma for a while, in Season 5 of Angel she passes away.
7) Faith Lehane played by Eliza Dushku (Season 3 with appearances in 4 and 7 Also made appearances in Angel Seasons 1 and 4)
Powers: Also a vampire slayer, the second slayer. Hookups: Xander Harris and Robin Wood. Series outcome: Unknown.
---