Despite its grey, miserable skies , and lack of tropical beaches ....London does have its perks.
---
1. Its one of the most diverse cities on Earth

---
2. It DOES have beautiful scenery believe it or not. Some of these images i couldnt even get to grips that is was London!

This image was taken from a place called Regents Park, which is situated in North West London.
I too thought that this must have been taken out from a movie about dinosaurs or something, but nope , these are realistic sculptures that can be found in Crystal Palace Park.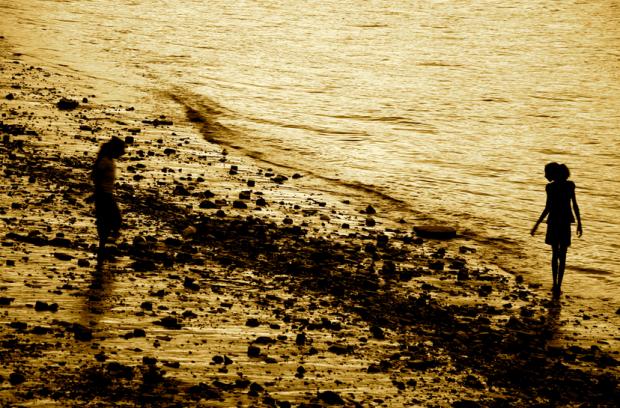 This may look like an exotic beachy shot, but its in fact a photo taken by a river at London Southbank
The above spectacular image are of The Horniman Museum and Gardens (not what you're thinking.) Located at Forest Hill, and has been operating since the Victorian era.
---
3. Places to visit
- Buckingham Palace


Located in the City of Westminster, The Queen of England resides in a private apartment on the North side of the palace. Over 50,000 people visit the Palace each year as guests !
- London Eye

Europe's tallest Ferris wheel, from the top of the London Eye you can see things about 25 miles away.
-Trafalgar Square

Is a popular destination for London visitors, You'll often find cultural events, performances, shows and other special activities going by the fountains. In Christmas you'll find the biggest Christmas tree in London.
- Big Ben
Big Ben is the name given for the great bell of the clock,which weighs more than 13 tons (13,760 kg )
-Tower Bridge
Situated across The River Thames, the bridge is 244 metres long and each tower is 65 metres high, and are among London's most iconic landmarks.
- Madame Tussauds
No these aren't real people 😏This is a waxwork of part of The Royal Family which you can find at a place called Madam Tussauds, along with hundreds of other amazingly made sculptors of famous people. Awesome for taking pictures!
---
4.There's always something new and exciting going on.
London hosted its very own International Pillow Fight Day on 2nd April 2016 at Trafalgar Square
---
5. Beautiful Parks
You're never far from a park, London has more green space than any major city in the world.
---
6. The Royal Family
Although im not really fussed about this bunch, I thought i'd better give them recognition as they're a symbolism of Britain itself.
---
7. Traditional English Food Dishes
So plain yet so chique, it just wouldn't be English without these 😂
- Fish and Chips

Fish and chips are not normally home cooked but bought at a fish and chip shop ("chippie" ) to eat on premises or as a take away.
-Tea
-Associated with the South West of England, especially Devon and Cornwall and served in cafes and tearooms all over.
- The Sunday Roast
Once, most families in the UK would sit down together for a big roast lunch every Sunday. This rarely happens nowadays, and roast can be eaten any time of the day.
-The fry up - or 'Full English' breakfast
Although its called 'Breakfast' , you wouldn't usually find us eating this every morning, and i personally think it can be eaten at any time 😝
Hope you enjoyed this ! 🙃🙂
---