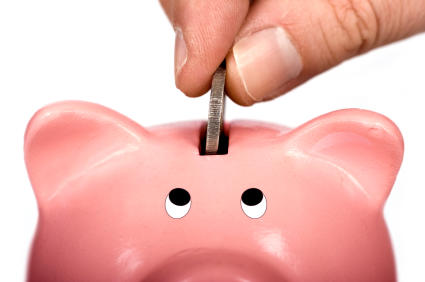 I like money. I like it even more if it's ready and available in my bank account.
GLORIOUS WEBSITES FOR FREE SH*T
1. When the clock rolls over for you for another year, don't spend your hard earned money, get as many free items, food, and entertainment discounts as you can. This is one list, but there are dozens more, especially locally where you live: https://www.allyou.com/free-on-birthday
2. I currently have about 8 magazines subscriptions, many of them 2 year subscriptions, none of which I pay for thanks to...Recycling? Sign up for free on this website and participate in their surveys and quizzes and read their articles (honestly I just clicked through them, didn't read any of it, and just tapped answers that were wrong, LOL) and you get points for each one you complete which don't take long at all (especially if you do it my way, lol).
Once you get to whatever points level needed, you can sign up for free magazines which have their points values listed. They do not ask for your credit card info, they just ask you to verify that you want whatever magazine, and use your address and what not, and there you go. There are other "prizes" available like chances to win gift cards, some food prizes, but generally who really wants a yoga mat, or some organic facial cream? https://www.recyclebank.com/home/
3. If you have basic cable, this will be your best friend if you want to see the premium stuff. Go to this website, and they have listed all the monthly dates that the premium channels are open and free for all. Look for your service provider in the right hand column. Plan on the ultimate binge watch weekend, or set your DVR to record all the movies you want to see, or go to On Demand and see the episodes you want or that you have missed.
FYI, the free dates tend to coincide with a popular shows premiere episodes or season finales or the holiday weekends. Be warned though, like Cinderella at the end of the night, come Sunday or Monday of that week or weekend, no more free channel(s) until the next date so binge wisely. https://www.freepreview.tv/
4. If you have a lot of time to waste, try your hand at Opinion Outpost. Like recycle bank, you have to do survey's on products and such, basically market research. Unlike RB however, it takes a bit of time to rack up those points, more than a bit, but when I had time to do this stuff, I did get paid real American dollars, I got a bunch of free samples, and my favorite was the sample box which came with a sample product, and money to go and buy another sample of that sample and report back, but I just spent it on dinner one night. LOL! You can get money, samples, gift cards, vouchers, chances to win $10,000 quarterly prizes, etc. but you really have to be committed to this one because of the time requirement. https://www.opinionoutpost.com/
5. Free Movies in a theater, why yes please: https://www.moneytalksnews.com/7-ways-the-movies-for-free/
6. ...and since we're on GAG, you should already know that when you write takes, answer questions, reward people with Most Helpfuls, do popular polls, log in you get points. Rack up those points and you can trade it in for t-shirts, giftcards, promoted questions, etc.
ENTERTAINMENT
1. Where I live, there is a website that lists all the monthly events in the city which are free or at a really low cost from movie nights, to concerts, to plays, to operas, to free food, to community events, you name it. Try to find out this information for where you live, because its a great way to still get to see and do some pretty amazing things without spending a dime.
2. Learn when your local bar/restaurant offers their happy hour and go instead of at the peak crazy time when prices go up. They usually offer a special menu with sometimes up to half off or more prices on drinks and food.
3. Instead of ordering appetizers, drinks, main course and dessert, just order a few apps and a drink, or order a sample platter and share, order water with your meal, or save on dessert by just going somewhere else or to the grocery store for it rather than spend $10 on just a slice of cake. Or just order to go. You don't have to worry about tipping or wait times, just get it to go and eat it in your PJ's at home.

4. Groupon (or coupon service). My friend and I once set out to have the best cheapest vacation ever and we decided to use Groupon as part of our money saving strategy. On this one trip alone, we saved about $150 just using their coupons. We also saw and did a lot of things we wouldn't have really known about had we not done a little research. Speaking of vacation, avoid the tourist traps and ask a local where to eat, party, and otherwise have a good time. Downtown areas, popular attractions are well documented suckers of your money. Also try AirBnB. I've avoided hotels and their high fees and saved tons of money this way. It's a great way to really get to know an area other than just what's in the touristy areas.
5. Your local library has it. Don't even spend that dollar fifty at RedBox. Most libraries have a movie section and they do stock new releases. Typically I just reserve movies, so they'll have it waiting for me when I stop by...for free, and unlike red box, at least at our local libraries, you get a 3 week "rental." You also can obviously check out books and cds, but also, most libraries are now offering free download online of many popular book titles. No need to order them when you can get them for free.

6. Host a Potluck instead of just a party. Use these days to invite over new friends, potential partners, family, anyone. Theme them, ask everyone to bring something, and enjoy. Save on live sporting events, by just having everyone over to watch the big game with you. This way you're sure to be able to have food for the entire week in leftovers or if its BYOB, some extra alcohol. They don't have to be extravagant. Just some chairs, good conversations, some music, and some good times. Better yet, reserve or just go to the local pool or park so you don't even have to clean up your house afterwards.
---