10. Gerald R. Ford
It may surprise you to know that Gerald R. Ford, the only un-elected president was a male model. That is him on the cover of Cosmopolitan April 1942
9. Mark Twain and Nikola Tesla
It may surprise you that Nikola Tesla and Mark Twain were good friends though it should be a cool surprise not a bad surprise. This is a photo of Mark Twain and Nikola Tesla in Tesla's Lab.
8. Baby Cages in the windows of a 1930s apartment
In the 1930's people who lived in apartments often bought Baby Cages that they would put in their window so their baby could get fresh air and sunlight. Honestly I'm really glad this doesn't happen anymore.
7. Theodore Roosevelt attends the funeral procession of Abraham Lincoln
This somber photograph shows a young Theodore Roosevelt viewing the funeral procession of Abraham Lincoln this photograph humbles me.
6. Osama Bin Laden and Family in Sweden
That is a photo of Osama Bin Laden as a child and his family taken while they were on vacation in Sweden in the 1970s.
5. Kim Jong Un went to school WHERE!
That is a photo of Kim Jong Un. It certainly surprised me to know that Kim Jong Un went to SCHOOL IN FREAKING SWITZERLAND. That is a photo of him and his class. All those kids can say that they went to school with a psychotic dictator. Ah Swiss neutrality at its finest.
4. Martin Luther King Jr. Removes a burned cross from his yard
The courage of this man to be able to get out of bed in the morning when things like that happened routinely. It just shows to go just how much of a complete monster every single Klansman is.
3. The World's First Selfie
This is the world's first selfie. It's called the self portrait of Robert Cornelius and it was taken in 1839.
2. Pre-Taliban Afghanistan
It may surprise you to know that before the Taliban came to Afghanistan that the country was moving forward to democracy and their constitution guaranteed equal rights for women. This photograph shows just what kind of damage the Taliban did to the Islamic world, Hopefully someday it will return.
1. A photo of Humanity on the moon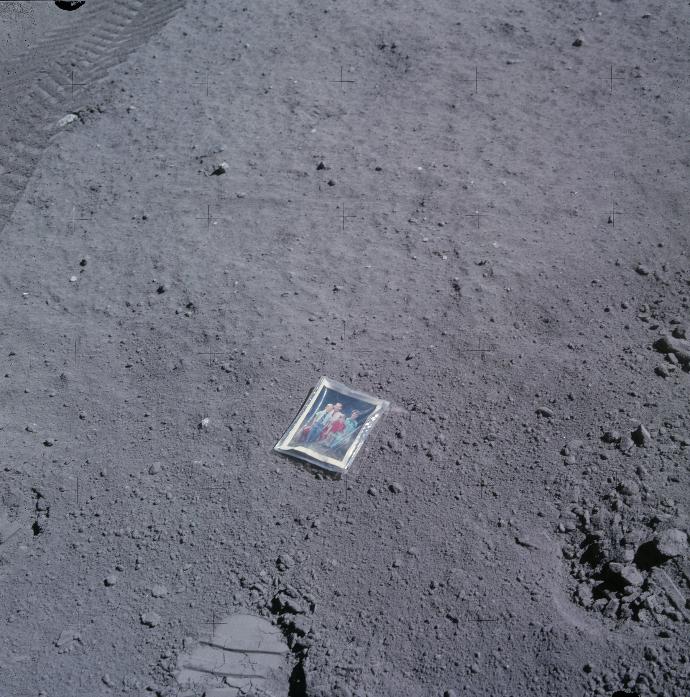 In 1972 Apollo Astronaut Charles Duke left a photograph of him and his family on the moon. It still stands there as an enduring testament not only him and the love of his family but also it represents the love that is present in all of humanity.
---