DISCLAIMER: As pursuant to the forum "MYTAKE" I am giving MYTAKE under the guidelines of the forum and the sole purpose of speaking "mytake"
In addition: (To the bleeding heart party to the right)
Its also my "1st Amendment right" to speak my piece.
And not have one of these pointed in my face for speaking my 1st Amendment because you wish yto exercise your 2nd Amendment in thinking I insulted you because you HATE my MYTAKE.
Hate. 4 NEGATIVE word. So is FEAR.
https://www.merriam-webster.com/dictionary/hate
Full Definition of "hate:"

1 a : intense hostility and aversion usually deriving from fear, anger, or sense of injury b : extreme dislike or antipathy : loathing <had a great hate of hard work>
2 : an object of hatred <a generation whose finest hate had been big business — F. L. Paxson>
Why do we hate? Hate grows from fear.
But with this election going on, a certain someone is causing problems.
Was told that our economy is bad...
The flock seems to believe all the doom and gloom and what is being touted..
We are afraid what is out there because we are afraid to accept something different.
The Civil Rights Act of 1964 attempted (I say ATTEMPTED because the hate is still there)...
But I am not taking sides on this since it is MYTAKE.
Obviously I'm being sarcastic. Then, then—But not that sarcastic, to be honest with you.....
This caused hate the 1st time...
And the 2nd time around...
Now who were the perpetrators who grew this hate:
And him...
This my friends is the new face of FEAR and HATE.
Spearheaded by this guy.....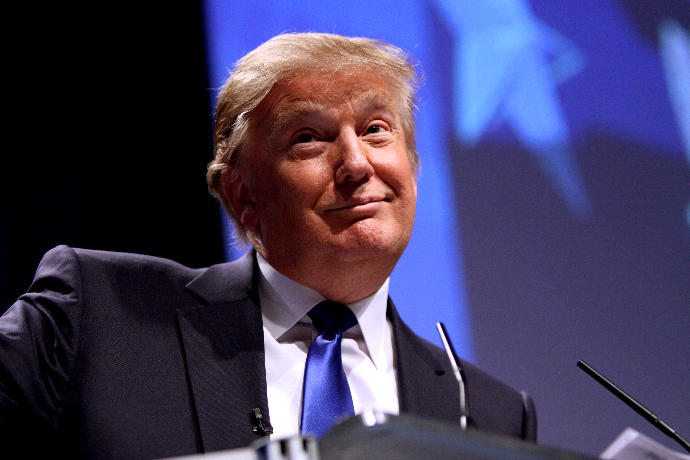 " LETS MAKE AMERICA GREAT AGAIN"

Who thinks America isn't great? I will tell you who, those who believe the lies that are being fed by a certain news channel. This is where hate and fear start. This is the 21st Century of HATE AND FEAR.
This group is bringing us BACK into Pre Civil Rights Movement by their actions.
https://en.wikipedia.org/wiki/Black_Lives_Matter

In the summer of 2013, after George Zimmerman's acquittal for the shooting death of Trayvon Martin, the movement began with the hashtag #BlackLivesMatter.[7] The movement was co-founded by three black community organizers: Alicia Garza, Patrisse Cullors, and Opal Tometi.[8][9]
Which started the formation of these guys.
https://en.wikipedia.org/wiki/Blue_Lives_Matter
Blue Lives Matter is a pro-police movement in the United States. It was started after the killings of NYPD officers Rafael Ramos and Wenjian Liu in Brooklyn, New York, on December 20, 2014, after they were ambushed in their patrol car.
Again.. MyTake... Both sides are on a collision course for disaster And with the candidate who wants to build a wall and keeps fueling the HATE AND FEAR. This also reaches to the realm of CYBER BULLYING because you do not believe in someones view points, and you will draw from negative talking points which aren't factual.
This is a WHITE HOUSE.. This isn't a BLACK HOUSE because a BLACK PRESIDENT is there.
And to those who live by the Bible....
Matthew 24:10
And then shall many be offended, and shall betray one another, and shall hate one another.

For the people who can't understand..
And then many will fall away and betray one another and hate one another.
(Mark 13:10-13; Luke 21:10-19)
Then will they hand you over to be persecuted and killed, and you will be hated by all nations on account of My name. 10At that time many will fall away and will betray and hate one another, 11and many false prophets will arise and mislead many.
Colossians 4:6
Be pleasant and hold their interest when you speak the message. Choose your words carefully and be ready to give answers to anyone who asks questions. (CEV)
Thank You....