Here are some of my deepest darkest fears! (I'm writing this at night so I won't be able to sleep. Enjoy xoxo)
1) Chucky
You might know Chucky, the really creepy doll. I wanted a picture for this but seriously I won't be able to sleep. This doll is a killing machine. Even though he is fictional he still scares me.
2) Spiders
How could you be scared of an itty-bitty creature like that? It's smaller than you and it's scared of you! Well, this creature is small and if you lose track of it, it's a nightmare; it could be crawling on your clothes and the spiders here in Australia are venomous and they could kill you! So that's a reason I fear them.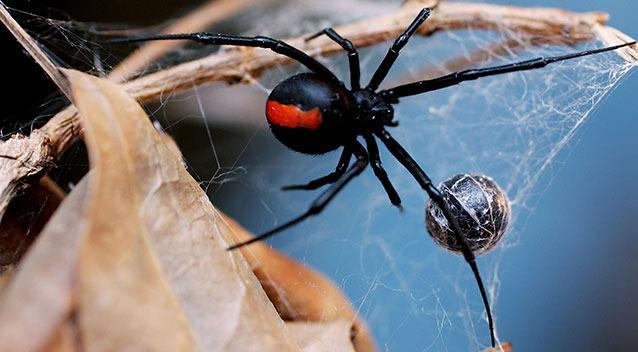 3) Clowns
Okay (let's remember I'm 13), they just freak me out. Why are they always smiling like life is depressing? I hate their laughs and the most scary bit is their nose. And they are evil!
4) Washing my face *in the shower*
This one is odd but I am scared (this is kinda related to clowns) that when I wash my face in the shower, and in those few seconds my eyes are closed, a clown will come kill me.
5) Going to the toilet at night
I'm scared (I have a big gap under my bed) that I'll just step on the ground and an arm will drag me under my bed.
6) Heights/falling
Ever since I was little I never liked being in high places. I would be on the second floor of a shopping center (mall) and then I would want to get lower immediately.
7) Public humiliation/speaking/big crowds
I don't like to embarrass myself and when I talk in public I tend to, so that's why I joined them together.
8) Death
I'm scared to know that one day I won't be able to wake up, go to school, learn and see my friends. One day I won't get married or one day I won't make it the whole way to England. Not just me but I'm scared that one day I won't be able to see my best friend again, or to be able to see my parents or siblings again if they pass one day.
9) Natural disasters and Terrorists
I'm scared that one day a natural disaster could hit where I live or I could be going to church and then terrorists just come and kill us all...
10) To be alone/not be loved/lose someone I love
I'm scared I will be forever alone, maybe I'm too ugly to love or too fat to love or someone could love me and I could just mess it up...or they die.
11) No food
I couldn't not include this. I love food, how else am I supposed to survive????
12) Airplane flushing toilet (this one is funny)
The sound it makes is like a forceful vacuum cleaner. Like I'm gonna sucked in. (Where does it go anyways??)
13) Open closet doors
I can't sleep with it open...
14) Dropping someone's baby
I just can't imagine it; dropping a person's baby in front of them would be worst-case scenario.
15) Walking on those glass places/towers
I went to a bell tower in the city and it was so scary. My dad is fat and I thought he would break it and we would all die!!
Hope you enjoyed!!!