This is a very lengthy myTake. If you don't have the time to finish reading it, don't start. I know it's long so don't leave a comment that complains about the length. I have written this because writing is cathartic for me and perhaps someone will read this and learn something that helps them in the future.
___________________________________________________________________________________________________
After my divorce, I started meeting women on PlentyOfFish.
I probably had a first date with ten women before I met someone who I thought was a really good match for a possible long term relationship. This is the story and me and that woman.
I saw her profile online and she impressed me as being intellectual, funny, and cute. I sent her a message and she quickly responded. We exchanged a few messages but soon agreed that being pen pals was not our goal so, within a day of meeting online, we were talking on the phone (note: NOT texting!) We had no problem talking for 45 minutes and longer so we agreed to meet for dinner that Saturday night. She selected a moderately upscale restaurant (not unusual for the ladies I date) and we agreed to meet there at 7 pm.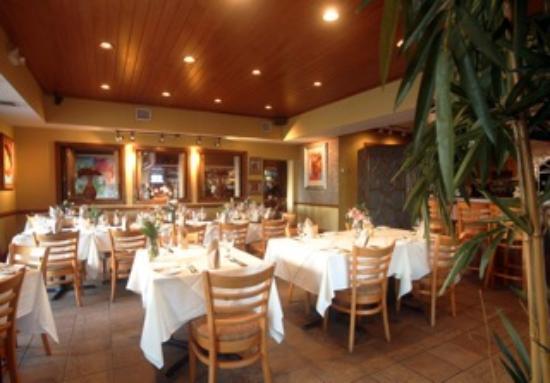 I arrived first. When she walked in, I said to myself "Wow!" I thought she was very cute, even cuter than her profile pictures. She looked much younger than I had expected a 63 year old woman to look. We started talking and she told me that she was a retired judge; before that moment, I had no idea what she had done for a living. I then told her that I was an attorney and she was equally surprised.
We both laughed and started talking about our employment experiences. She graduated from law school a few years before me and she was working in the state legislature when I was in law school. I went to law school at FSU and I had an internship in the legislature for two years. We soon realized that she had worked in the office next to my office, just 50 feet away from me, for those two years but I had never met her. We had at least 100 acquaintances in common! She then became a judge in my hometown and I had never appeared in her court but I knew many attorneys who had practiced before her. Small world.
After dinner, we walked about a block to a nice lounge at an oceanfront resort and continued our conversation over a few cocktails.
Everything about her felt comfortable but also exciting. At the end of the evening, I walked her back to her car and we shared a passionate first kiss!
The next weekend, we had dinner at a nice Italian restaurant and participated in the "dinner murder mystery theatre." It was another great date. Our third date was a free jazz concert at the beach. From that point, we were dating exclusively.
About a month after our first date, she closed on a house and moved from her rental home to her new home. For three days, I helped her move, and then she started settling in. We continued to see each other every weekend and our dates became more frequent. Sometimes, we met for dinner mid-week and sometimes we dated on both Friday and Saturday night.
She was not overly eager to develop a physical relationship very quickly and we dated for about four months before I spent an overnight at her house. That made me feel closer to her and I thought that she was becoming closer to me, but she never spent much time talking about her feelings. (That is not a rare trait for an extremely high IQ woman.) I had already met her son - her only family – and she finally met my family and started participating in my extended family gatherings.
By Christmas, 2015, we had been dating for seven months and I had fallen in love with her. When I told her, she responded by saying that she had great affection for me but her feelings usually developed more slowly and she hoped that I could be patient with her.
She did not want to simply tell me what I wanted to hear and I told her that I expected honesty at all times. I appreciated her candor and prepared myself to be patient with her because I considered her to be a prize worth waiting for.
Between December, 2015 and May, 2016, I was cautiously ecstatic. She had not said that she loved me but we spent every weekend together, usually either Friday and Saturday overnight or Saturday and Sunday overnight. We had fun together, we went to concerts, and we took a few brief out of town trips. When we made love, it felt like we were making love and not just enjoying recreational sex.
After a year of dating, she went on an extended vacation (28 day cruise) with a female acquaintance. I stayed at her home to care for her two dogs and to maintain the house. When she returned, she made no effort to make up for our lost time together or to otherwise show appreciation for one month of tending her house and dogs. I began to wonder if I had misjudged her feelings for me.
Over the next year, we had several conversations about the status of our relationship. The short story: she had great affection for me but could not honestly say that she was in love with me, she attributed this to the deeply felt hurt from her previous relationship, and she told me that she understood if I wanted to leave but hoped that I would not.
There were times that I felt that I was just a convenience for her and there were times that I was convinced that she wanted me for the rest of her life . . . but she never said that she loved me. I wanted her in my life but I also wanted to know that I was loved. I felt conflicted and I stayed with her. I stayed with her for another year.
In May, she had a five day cruise planned with another female friend.
I had mentioned spending the night with her before she left but she was too busy to reserve that time for me. Of course I felt slighted.
She left on a Thursday morning and didn't bother to call me to say goodbye. Her ship was departing Friday morning. I was hopeful that she would call me sometime on Thursday. It never happened. Friday morning, I texted her that I was disappointed that she had left town without calling to say goodbye. She responded that she was still on land and would call me in the next two hours.
It never happened.
We weren't living together but I had been spending two nights a week there for the past year and a half so I had accumulated quite a few things at her house. Saturday morning, I went to her house, packed all of my possessions, and vacated the premises. It was an impulsive decision. I would have called her to inform her of my decision but she did not have cell phone service where she was vacationing. I left her a note that expressed my disappointment with the way that she had treated me. I told her that we could meet and talk when she returned, but, you've probably guessed how that worked out. It never happened.
A few weeks later, I went to her house to retrieve one of my possessions that she had earlier loaned (with my consent) to an acquaintance. When I arrived, she and her son were having breakfast so we didn't have much of an opportunity to talk. We did manage to get a few minutes in private. She was obviously sad and she started to cry. She said she would call me in the next few days.
It never happened.
In the following months, I reflected on what had transpired over the preceding two years. The facts that seemed to be most important were:
1. Her ex-husband had cheated on her numerous times during their marriage.
2. Her only serious relationship after the divorce resulted in her falling in love and the guy, apparently not in love with her, moved to Australia. G'day!
3. She was an only child and had that syndrome that SOME only children have. She was so accustomed to being the center of the universe that she was somewhat oblivious to the feelings and needs of others. Her self-centeredness was not a conscious and deliberate choice but it was simply the only way that she knew.
4. She seemed to be a classic case of "emotionally unavailable." I think that, despite her great intellect, she had an internal disconnect with her feelings and did not process emotional matters very well.
5. The conclusion was that she was incapable of loving me even though she knew that I was very good for her and we were an extremely good match for each other.
___________________________________________________________________________________________________
Before her month long cruise, I had prepared a Last Will and Testament for her. I normally give the original document to my client at the will signing, but she was leaving the country a day or two after signing the will, so I retained it in my file. It was still in my file after our break up and I had forgotten about it.
Recently, she texted me to ask about getting the original Will. Monday, I called and asked her to meet me for dinner. We met at a quiet restaurant and enjoyed some casual, superficial conversation. After dinner, I walked her to her car.
I gave her the Will and I also gave her two tickets that I had purchased in February for a concert (Jethro Tull, her favorite rock group) in November. She said that she had hoped that she and I could attend it together but I told her that was very unlikely to happen. She acted like she wanted to kiss me but I just gave her a hug.
I explained that I had left in an abrupt manner because it was the only way that I would ever be able to leave her; if she had been present, I would have wanted to talk and try to find a way to "make it work." I told her that I was no longer angry at her and that, in fact, I still had affection for her but I had decide to move forward. I suggested that we might have the capacity for maintaining some relationship as friends and we would certainly be capable of being very pleasant to each other but I did not think it was a good idea for us to spend any time together.
I put my arms around her and hugged her, then I pulled back, looked into her eyes, and reached up and gently "pinched" the end of her nose as I had affectionately done many times before.
She laughed, as she always did, but I saw a tear in her eye. I gently and briefly kissed her on the lips. "Take care of yourself," I said, and then I turned and walked away.
As I walked towards my car, I resisted the temptation to turn and look back at her. If I had looked back, I'm not sure what I might have done. My head told me that I was doing the right thing but my heart once again felt the pain of losing her. As I pulled my car out of the parking lot and I watched her drive away, I realized - with a very deep sadness - that I would never again see her.
Goodbye, Miss Ivy!