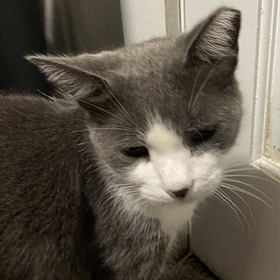 u
Relationship: In a relationship
Works in: Law
I am older and wiser, but . . .
I'm not the oldest user on this web site and I don't think I am the wisest. My user name was chosen to indicate that I am much wiser now than I was when I was a young man, not that I am wiser than everyone else on this site.

I have been practicing law in Florida since 1986. I have a general practice. I do not handle criminal law. I volunteer time working with college students, I sing in my church choir (but I am not "holier than thou,") I have been my church president for four years. I am president of my fraternity's alumni association.

I got divorced in 2015 and have moved on. I used a few online sites to meet prospective partners and I have dated a few very nice decent, and attractive women. I am currently in a committed, exclusive relationship with a wonderful Chinese-American woman who has been in the US since 1990.

And the cat in my profile picture is Uncle Thunder.
Xper Points 313,527
Moderation Success Rate
No. Superb Opinion