Full on Sociopaths are at least 1% of the population and with so many people in the world that is pretty high.. with having been in a relationship with one i can say its one of the most horrible situations being with one..
1. Charming.
Sociopaths tend to be very charismatic... they know the right things to say to you to
get into your good books and tend to be very popular.. they have that confidence about them that will just draw you in and make you want to get to know them and be around them.
2. Arrogant.
Ever known one of those people who just think the world of themselves? sociopaths have a tendency to think they're god .. the best thing since sliced bread.. and want YOU to think it too.. they will make sure to tell everyone around them how great they're are at doing things and just love to show of.. no one or nothing is better than them because they don't believe this is possible.
3. Liar, Liar, pants on fire.
Sociopaths life is a game full of lies they will lie and lie and LIE until they believe there own lies are real there is no way or knowing whether a sociopath is telling the truth because they just don't care about lying it doesn't make them feel bad nor does it seem a problem to them... they will be as far fetched as they think you will believe... and getting the truth out of them is near impossible as if it doesn't benefit them then there's no chance.
4. Steal your stories.
This one is similar to above but thought it should have its own number because this is very very common among sociopaths... is someone in your family very ill.. did your dog just die.. did you just get accepted into Mensa.. it is very likely for a sociopaths to have had/have/done the same things as you because they want to be the best and won't let anyone show them up.. they also want to try make you like them and might feel the need to share your interests.. you'd have to believe they'd been alive 100 years for everything they've done.
5. Lack of empathy/ selfish.
Sociopaths don't care about anyone but themselves.. there brain is not designed to care about anyone but them! so if you have any problems.. or issues that you need help with that will put them out of there way.. don't have your hopes to high.. as you won't be getting any sympathy from them at least not any real sympathy because unless somethings in it for them then they'll probably just enjoy your misery.
6. Violent.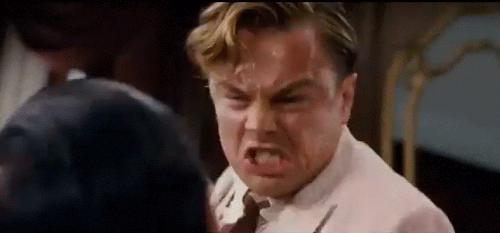 Having no morals and no guilt can lead to very dangerous consequences..
sociopaths tend to have little or no self control they don't tend to think before they speak nor do they think before they act.. they're impulsive and if you piss them of they'll have no problem harming you... if they can get away with something be sure they'll do it.
7. Promiscuous.
Be sure to know sociopaths tend to have very very high sex drives and want to hump anything with a pulse they will happily sleep with you because they need there sexual needs satisfied and mostly always have the urge.. they will more than likely also be sexually aggressive and belittling to you.. you're just a object to them after all.
8. Controlling.
They will try pull you away from your family.. your friends.. anyone who is a threat to taking the attention of them.. they won't want you to do anything fun or enjoyable without them and will expect you to give up anything and everything they don't like just to please them.
9. Put you on a pedestal then bring you back down!
This one is a confusing one but a pattern I've noticed among sociopaths... its a cruel game of emotional manipulation which they very much enjoy.. they will make you feel like the most amazing person in the world the best possible thing to walk this earth.. will treat you like a king/queen.. will make you feel like you really have found the one and someone who really loves you for you.. until they have you hook line and sinker.. then they will make you feel like a piece of shit will constantly insult you put you down and make you feel as if you really were born yesterday and are completely useless to this planet.. and then be the ones to cheer you back up again so you forget they were the ones that made you feel sad in the first place.. a total mind fuck.
10. Manipulating.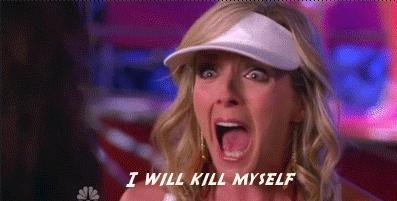 This can be intertwined into most of the others but this is something which all sociopaths do
and that is manipulate! they will blackmail you till the word becomes the meaning of your relationship.. if you decide you don't want to be with them anymore? for a sociopath they're the only ones who can end a relationship.. "if you leave i'll kill myself" "if you leave i'll kill you" "only i can have you no one else" is all common things to come from there months because they will do literally anything to stop there toy from leaving unless they're the ones who get bored.
This is my experience with sociopaths of course you don't need to be one to have these traits but if you have more than 3/4.. thats not a good sign.
---