This site started from the very good idea of being a more specific version of yahoo answers that focused on dating and even more specifically than that about getting insight from the opposite gender. (there's an inherent heterosexual bias but again remember this site has been around for years.)
There's a problem with that though, which has become more apparent as the site has grown into a much more argumentative and political place than it was before (or perhaps than I noticed before.) That's the inherent problem with getting advice from the opposite gender.
I'd say I'm one of the most vocal guys on here about my displeasure for some of the opinions of the opposite sex. I'm not above calling them out as being motivated not by a pure desire to help but as a desire to kick guys when they're down or basically be the jerk they wish they could be to guys for all the hell they put them through in the real world (for lack of a better term) but lack the confidence to actually do, again in the real world.
But this belief that the opposite gender has an agenda exposes something even more problematic which again is the problem to which I'm referring in this Take.
Do most men really trust women? Do most women really trust men?
Certainly, some do and those who do are admired for their ability to let the opposite gender in like that. But many, maybe even the majority, find it so difficult to trust the opposite gender that finding someone is incredibly difficult, being with them all the way to marriage is even more difficult, and now even marriage itself is pretty difficult when you'd think there were no more trust barriers to cross.
So then how exactly is a guy supposed to take advice from a girl? How is a girl supposed to take advice from guys?
Now, of course, there are two ways to use this site. One is to simply come on here when you have a question about your relationship or whatever and gets some opinions from unbiased strangers. The other is to dedicate yourself to giving advice to others. (I find that there's actually little overlap between people asking questions about themselves and their problems and people who routinely get on here to basically be an advice columnist. I'm guilty of the latter really.)
The first one has the problem of probably only taking advice based on what already makes sense to him/her and so basically making the opinions useless. You aren't going to convince him/her of anything. At least, the opposite gender won't. That's not because they think they're misinformed, but we need to realize that taking someone's advice requires trust more than it does respect when it comes down to it.
When your best friend tells you that you need to quit smoking and it's hurting them to see you do this, it affects you and causes you to seriously question it.
But, if a medical journal publishes an article with actual references and credibility you don't care. Why?
Respect is important, but trust comes out of a feeling like you're safe with this person. With your best friend, your guard is down, you believe they mean you no harm. So when they give you advice, you try your best to take it because you feel it's ok to take it.
So, returning to this site, the problem is again that women aren't sure the majority of men mean them no harm and men aren't sure that the majority of women mean them no harm. This is largely because of what we often call out on this site as ulterior motive.
Are girls bitter egotists looking to make up for their lack of physical strength with cutting remarks? Are men bitter egotists who will stop at nothing to make up for their lack of self love by emotionally and physically lashing out at women either through sex or plain insults?
Are men dangerous?
Are women evil?
We push down these questions in our minds and go about our day. Yet, look through the Featured page and tell me these two above questions are not subtly present through a majority of the questions and takes being written. There is mistrust. There is a sense of not being understood, of others not having good intentions, of being used as punching bags for what others in your gender did.
And this is dangerous thinking because it suggests that true trust amongst differences is impossible. And when you ask race, culture, ethnicity to the equation you have to ask yourself...
Can the only people who truly understand me people who are exactly like me who have lived in my shoes?
So I'm not suggesting we think that way. God no that's basically endorsing separation in all possible ways. What I'm saying is the opposite. We need to trust that a majority of the opposite gender means us no harm. Mistrust can so quickly and easily turn into hate. And not just I'm superior type hate, hate that comes from hurt which is a much more dangerous kind. The hurt that looks to hurt more.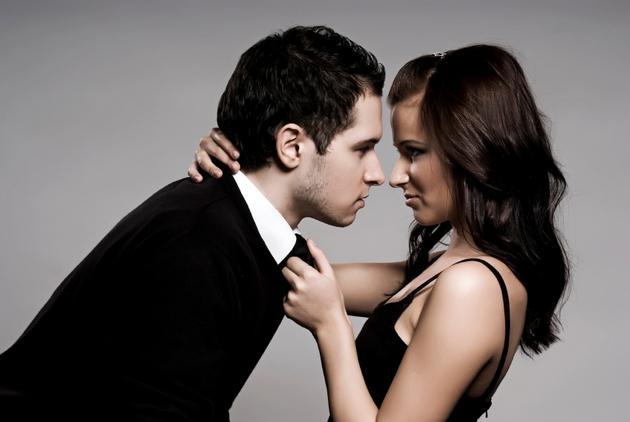 ---