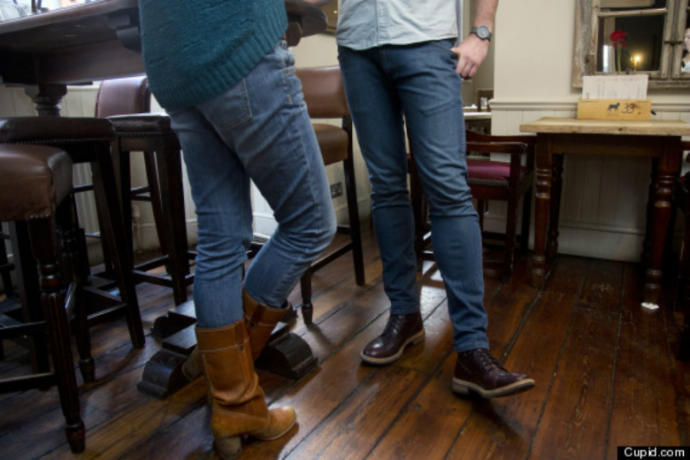 Recently, I have been on a dating website and (unlike most guys), I have been blessed to receive messages from several different women at the same time.
One woman in particular was overweight, had only an average attractive looking face, but had a great personality. I was bothered by her answering a question stating that she expected men to pay for meals during the dating process, but I messaged her anyway. Because, why not give her a shot right?
After we start talking we hit it off. She text'd me a half nude pic which I obviously liked. The next day, she texts me saying that we should meet up for a date. I respond with, "Are you asking me out on a date?" This was a joke but also meant to clearly show that she was the asker. She responded with a meme that said, "What's the point?" I agreed to go on a date with her.
The next day she sends me a message asking, "So what are we going to do?" I was surprised by this because SHE asked ME out. So she should be the one making plans. So I suggested that we just meet up for some drinks. People who ask to meet for coffee rather than the night life are asking to be friendzoned. Just letting you know guys..
Instead of being cool with my idea, she demands, "We should go to a show." I said there might be a comedy show. Turns out the season hadn't started. I messaged with this info. At this point I'm pissed off. She asks ME out, will expect ME to pay, then wants ME to set plans, and then rejects my plan for something else she wants me to pay for?
True equality among the sexes must also be cultural equality. Instead, women want it both ways. They want government equality while at the same time benefiting from cultural inequality.
It is time for men to treat women as equals. Time to split checks. Time for separate married bank accounts (which protect women too). Time for prenuptial agreements. Time for Dads have equal claim for kids in divorce. Time for women to court men & women to buy flowers. Time for women to ask for sex.
---