Whether you are trying to have a good time for a night, seeking a Friend With Benefits arrangement, or looking to attract a high value wife—follow the advice below and you will work out just fine.
1. Be An Asshole
Every man falls on a certain scale of the "Asshole" pendulum. Some guys are more naturally kind and sweet teddy bears and other guys so mean that they are a whale of a dick. A woman doesn't want a puppy nor does she want a bitchy man. Your goal is to fall right in the middle. If you are naturally a sweet guy you will be friendzoned. Your goal should be to be more of an alpha male asshole to give greater value to the flourishes of sweetness that you provide. Someone who is sweet and kind every single day is taken for granted. Tell some crude jokes or (my favorite) give a turn at being completely honest and blunt about your feelings and intentions. Have you met a woman 2 minutes ago and want her to be your next wife? Tell her..jokingly…kind of…no for real joking…maybe…a bit…you're laughing aren't you. Haha. Do you just want the most amazing sex in your entire life tonight? Tell her. Here's something you could do. I can't tell you how many times being blunt has gotten me laid.
If you are an asshole by nature, be a sweet guy every once and awhile. Give her a random set of chocolates…or dare I say listen to her?
2. Be Her Project
Many women are attracted to assholes because it automatically makes you a project. Find something thorny about yourself to reveal so that you can be her "fix it" project. Women really like to try to fix their man because whatever is wrong with them makes him mysterious, unique, and not boring. Open up about being abused as a kid. Describe yourself as a creative artist with a tormented soul. Or you could be..my favorite…simply a reformed ladies man. Yes, you were a ladies man that slept around in your day but now you are looking for something more real…wink..wink…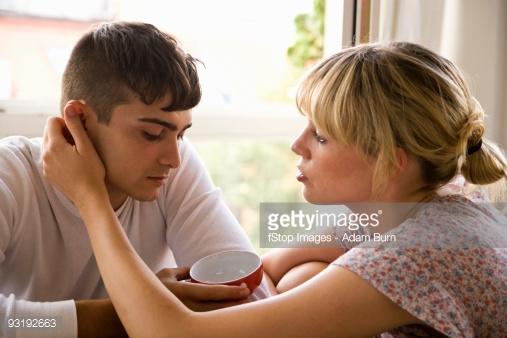 3. Subtlety Flirt With Other Women in Person Only
As her project, you as a man must maintain your sexual market place value. A woman wants to date someone with a higher sexual market place value than her…if you are not.she will leave you. She will get bored and start trying to monkey branch to the next guy. Most women like to feel insecure about their man in relation to other women because it means they have a catch that other women want. Never ever cheat on your girlfriend or wife. But be a charming, open, confident man that all the women are talking about. She will be so possessive over you that she will be having sex with you several times a week. If you are not being checked out by women walking down the street, or talked about among her girlfriend, or called "charming" or Nice guy" or "handsome" among girls that you meet…then the lady will get bored. Be the guy that everyone is talking about. Even if it is slightly bad it can be a good thing.
---