Important point:

Most guys who get attractive girls get them because those girls find them attractive AND they don't mess it up.
How most relationships happen is when someone's intially interested in someone because they're phsyically attracted to them. Then the more they hang out around them, they start finding things about them( that the WERN'T attracted to before) attractive. Then they grow on them.
In that phase of getting to know each other and dating, as long as the guy she finds attractive doesn't turn her off from him with huge flaws in his personality, she'll most likely like him.
That's one way it happens, these relationships don't last as long as another way.
Which is when someone chooses a partner based on their initial attraction to personality traits, rather than looks. Those tend to last longer and are stronger then the previous way. Which was finding someone attractive , and whether or not they were intially attracted to other traits, they then start liking traits they weren't originally attracted to.
That's the basis.
Now I'm going to give the "minimum" it takes to get a girlfriend.
For an attractive girlfriend:

1) 9 times out of 10 they have to find you attractive to consider dating you

2) Don't be creepy, a douche, scary, a loser , too meterosexual( gay guy personality), boring , hurt her feelings, or awkward

• if you're attractive you can get away with some doucheyness and awkwardness but too much or certain kinds of it ruins your chances
- How much ruins your chances depends on the girl and the type of doucheyness(some kinds are untolerable), how attractive you are, and your other personality traits
There's girls that won't take any awkwardness or douchebag like traits. There's girls who will put up with it if you're really attractive, whether they're aware they're doing it or her finding you attractive subconciously clouds her judgement. (It usually won't last very long once she gets used to your looks)
If you're funny when you're not being awkward or having douchey moments, it will help a lot. In some cases being a nice gentle person can sometimes help overcome some of your flaws.
3) Not required but being funny helps tremendously
Keep in mind that if you're attractive girls will "give you a chance" even with flaws, but those flaws will make it hard to "keep" a girlfriend.
Being attractive and not being offputting personality wise is what's needed to get a hot girlfriend. Whether or not she stays long isn't guaranteed by this.
Important point: (Rementioned)
Most guys who get attractive girls get them because those girls find them attractive AND they don't mess it up.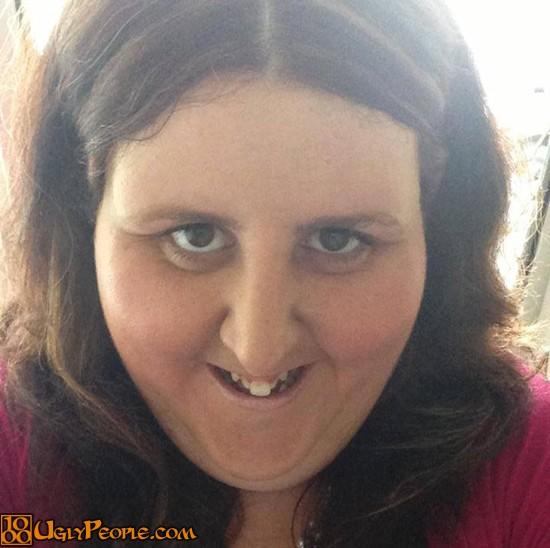 For an unattractive girl:

1) She most likely won't care about looks, so personality is a bigger factor here

-If you're a nice guy, or funny , or confident you will likely be able to get an ugly girlfriend
-I have seen big ugly guys with shitty personalities get girlfriends and get laid
Those girls were at the bottom of choices but they at least got girlfriends
2) Don't be creepy, incredibly loserish, hurt her feelings, and you can get away with a lot more awkwardness and douche like qualities than with a hot girl, but too much and certain kinds will ruin it for you
Decent looking girl :
1) From my experiences, they usually couldn't find you unnattractive to date you

-I have seen some decent looking girls date ugly guys they liked for their personality
-Most decent looking girls didn't date an ugly guy though
2) Don't be creepy or scary (dealbreaker) , a douche, a loser , too metrosexual( gay guy personality), boring , hurt her feelings, or awkward

- However, if you're attractive you can likely get away with more of these then you would with a hot girl
3) Being funny helps as well but not required
4) Being nice usually helps you more than with a hot chick
Some key points:

•Most relationships start because their interest in each other was primarly based on finding their partner physically attractive, the longer they stay around each other , start liking things about them they weren't attracted to initially
•Relationships can also start by someone liking someone for their personality traits intially rather than looks, those relationships last longer and are stronger than the one's primarly started on physical attraction
•Someone finding someone attractive can make them subconsciously or consiously cloud their opinion about them

-So if you're attractive, you can get away with a lot more than if she didn't find you attractive
-Majority if guys who get attractive girls get them because those girls find them attractive AND they don't mess up when they're given a chance (they don't blow it with really offputting personality traits). That's getting a girlfriend, "keeping" one is a different story
• Hot girls 9 times out of 10 have to find you attractive to consider dating you
- If they find your personality attractive but don't find you attractive they'll like you as a friend
-Your looks gets you in and its your personality that keeps you there
•Surprisingly higher status hot girls are more accepting of socially off "hot" guys than higher status ugly girls are