So you probably saw the title of this article and it sort of interested you. One way or another you have an opinion on how much or how little the "L" word is thrown around. Personally I think it's used more than its actually applicable.
There are three types of love there is; Eros, Philos, and Agape.
1. Eros:
It's a more physical love. It's the type of love people experience from a distance (like I like her/him because of this physical trait or basically our modern day "crushes") and in short relationships. It's more focused self benefit than anything which is the weakness of this love. It is the love that is the start of a romantic relationship.
2. Philos:
Is a companion type love. The love you'd have for your best friend. The love that says, "I know you and your crazy, wild side but I love you anyway". This is the most successful type of love their is. There are many forms of it. The romantic type would be the relationship that started out as friends and progressed to more.
3. Agape:
Is the unconditional love. This is the most impossible love to achieve. This type of love is the love God has for every individual. This is not a type of love that humans can achieve.
So my point is really can we actually say we love someone? What is your definition of love? Love is selfless, its commitment. Its not sparks that happen when you touch ita not love at first sight. Because come on, do we really believe in the fantasies that Hollywood has made love out to be? This is my challenge to you, when you are with someone try to do these things before you throw out the "L" word:
1. Be Patient
Patience plays a key role in relationships. If we don't take the time to listen to the other person and hear about their day then how much do we really love them? How much does it really take to show genuine interest in someone else's life? We need to be more aware of those around us and how we might affect their feelings. Patience means commitment, it means support, it means sharing your time, it means devoting your time. Daily challenge yourself on how patient you can be with others, but not the kind of patience you make about you.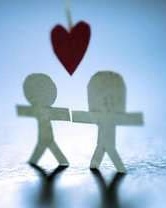 2. Be Kind/Caring/Affectionate:
Have you ever heard of the quote, "Kindness never killed anyone" or "An act of kindness no matter how small, goes unappreciated"? Well truer words could never be spoken. Do you smile at someone you've never met? Have you ever gone out of your way to be nice to someone? Well let me tell you this if your relationships with regular people around you isn't good then how is someone going to want to be in a relationship with you? Relationships are hard in general to keep going. It takes a mature person to go the extra mile to make that person happy and smile. My challenge for you would be to ask yourself if you went that extra mile? Not the other person but you.
3. Be Selfless:
This is the hardest part of relationships. This is the part where you set apart that me side of you and make it about your significant other. This is not a "me" relationship. It takes two to tango. There are two people in the relationship therefore two people should be giving. I know everyone's heard the "give and take" speach. But it is honestly the best relationship advice someone could give you. That's exactly what a relationship is. My challenge to you on this is ask yourself, what the purpose of your relationship/or a relationship is. If it's about having fun then you've missed the milestone by a lot. Think about it. What's the purpose?
4. Be Honest:
For some people honesty is as natural as breathing, others its something we shy away from because we think we are protecting ourselves. If you are not a naturally honest person and are the second type then you have missed the point of a relationship. It should not be about how you can protect yourself, it should be about how you can be kind with the other persons emotions. If your not being honest then your just trafficking in human emotions. Which basically means you are playing with someone's emotions not caring if they get hurt. My challenge would be to share a secret with your significant other and talk about what you both can do to be more honest with each other.
"

Patience means commitment, it means support, it means sharing your time, it means devoting your time.

"
5. Be Supportive:
Support is something we crave as humans almost as much as we crave love. We want people to approve of our decisions. So to successfully get that from a relationship you need to like we said earlier be selfless. You need to think about the other person. They are your focus, when your single then you can be your focus (in discretion of course). You need to talk through decisions make and make them together. Relationships are partnerships its something you work together at. So therefore you must make decisions together. And support each other in work, life, family, and all of the above. My challenge to you would be to tell your significant other when your proud of them or something they've done. It doesn't matter past or presence it will be appreciated the same.
Well I know that I've got very in depth with this and it turned into relationship advice which I apologize for. With all these things in mind you need to rethink when you are going to throw the "L" word out there. Please keep in mind everyone's feelings. Comment with your definition of love. Or questions about your "L" word situations.
Thanks for reading!
---