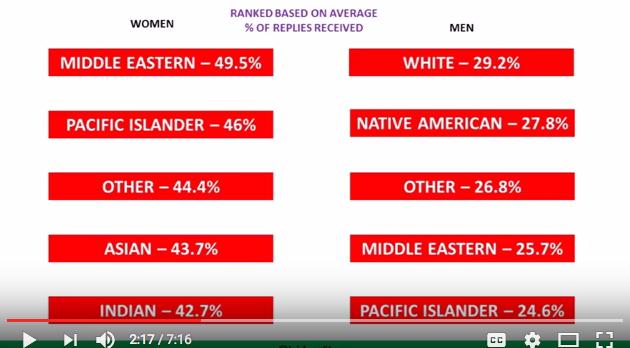 What's more interesting about the study, is that on a predominantly white dating site, white women were the least replied to by white men, even though they replied to white men the most

https://blog.okcupid.com/index.php/your-race-affects-whether-people-write-you-back/


Why are white guys no longer interested in white women? And why are white women on a predominantly white dating site ranked so low on the message rates?




Updates:
---
Most Helpful Guy
More and more guys are looking for foreign women who've not been corrupted by feminism. Every action has an equal and opposite reaction...