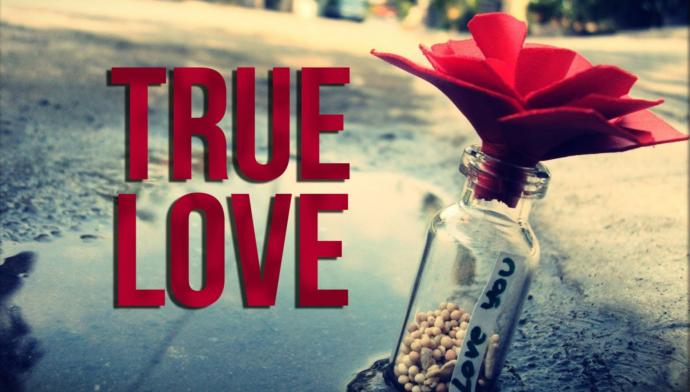 No, but that doesn't mean love can't be strong enough for a committed relationship.
Select age and gender to cast your vote:
Updates:
---
Most Helpful Girl
I do believe that true love exist. How? You ask.
Have you ever seen a pretty old couple holding hands while walking side by side?
I've seen a few, i just think its the sweetest thing ever. To grow old with the person you love, of course they'll face many challenges, but at the end of the day.. theyre both still together and.. in love?

Thats just my own way of thinking
Most Helpful Guy
There's no such thing and is all fairy tale nonsense people write, make films about or live far from reality as such. If you want a woman to fall in love with you then you need to be either born with good genetics (model looks, beautiful facial aesthetics), make lots of money or have resources and have status for her to get attached to (optional).

So there you have it, a woman is in love with you if met by some of these conditions. A man is as desirable as what he can bring to table for a woman. The only people who are capable of loving you are your family and pets, this something the MGTOW philosophy taught me... the harsh bitter red pill called truth.