The hardest time of being a waitress is the first week. Just wait for a week then you will get used to it. But first days are so hard that you might think you are dying.
1. It doesn't matter how tired you are, you survive!
2. The saddest part is working on special days like new year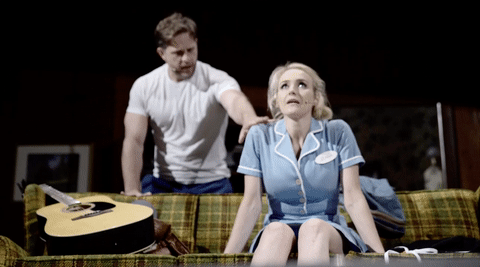 3. Your brain doesn't get tired
It is the same place, the same food and the same things all day... So your brain doesn't get tired. Because you have a routine. You know a tired mind is worse than a tired body.
4. You have a great sleep at night
You get so tired that you don't think about anything. You just sleep.
5. If you are a non smoker, you get less break
Because somokers always have an excuse to have a break. Yeah a smoking break!
6. Making an apology solves everything
The customer is always right. So just say sorry.
7. You can meet many new people
Even famous ones.
8. You get all the comliments
Even it is not you who cooks.
9. Cafes earn the most from drinks
They serve drinks first so that you will drink it while waiting for your order and order a new drink later.
10. If you love your job, you always shine