Hello my lovelies! I hope that everyone had a blessed day! If you read the title, you already know that this myTake is about my overall experience with home schooling. There are many generalizations about home schooling that can either make students want to be home schooled or want to stay away from it by all means possible (depending on if those generalizations are positive or negative, of course). But in all honesty, no generalization is completely right or wrong because home schooling, like various other things, is what you make of it. That being said, this myTake is strictly based on my experience which doesn't apply to everyone. I want to give advice mixed in with some experience to really help you understand how home schooling works just in case you or someone you know might be interested in it, or if you just want to know just out of curiosity.
Before we get into the myTake, I just want to remind everyone to PLEASE respect each others opinions.
So you may be wondering, "why is this girl even home schooled anyways?" Well if you were thinking that, then SMILE--I am about to tell you right now :). I have been home schooled since 7th grade. Prior to that, I was attending a very bad middle school in 6th grade. That year really did some damage to my self esteem and to top it off, I bottled everything up and never told anyone about what I was going through (don't ever do that, it's never good!). I also had a slight change in my character because I felt like I had to act a certain way to "fit in" because I've always been the nice and shy girl that made good grades (I know that sounds so cliche lol). To make the long story short, after 6th grade, I started attending an unprofessional and unorganized charter school which I absolutely hated because I wasn't learning anything. So next thing you know, my mom put me into homeschooling!
Here are some things that you should know about home schooling:
1. Procrastination is a no no
I don't know how many times I have heard other students say that they want to be home schooled so that they can have a lot more freedom. Listen up for those who think that, you cannot not, I repeat, you cannot just procrastinate on work when you don't feel like doing it. If you don't use your time wisely and plan ahead of time then you'll be in for a rude awakening. I remember when I first started home schooling, I thought I had it all together because the first couple of weeks were a breeze! So I was just doing my thing and not really paying much attention to how I was using my timing. Next thing you know, I am getting emails and calls from teachers saying that I haven't submitted work in 7 days and I'd literally get in trouble by my mom all the time because my teachers would always call or text her about my progress. I was like "what the?!?" I thought I could do my work whenever I felt like it. But NOPE! And to be honest, I am still working on my timing. Its very hard and as the semester goes on, the more intense the work load gets and the more I stayed up late doing work. So I learned to stay on top of my game at all times.
2. Social life is limited
This is honestly what makes homeschooling a deal breaker for many students AND parents because nine times out of ten, your social circle isn't going to be as big as it would if you were going to a public school. Personally, I don't think it is that bad because I have people that I talk to outside of school. So, I am not missing out on anything except drama, fights and pettiness. That's all I got when I went to a public school. But many kids want to have a large circle of friends and there is nothing wrong with that. I think that joining clubs, sports, and other activities will help build your social life. But even when you join those things, you may still yearn to be around other students for 8 hours straight. But that is just something that comes with home schooling.
3. You Have Time To Learn About Yourself
Ever since I have been home schooled, I have had the time to really spend time with myself (it probably sounds weird lol). When I was going to public school, I never really learned about myself. I was focused on what was taught in school, nasty immature boys, and a bunch of nonsense. When I got home, I did homework (which was barely given out), and yea... I was still playing with dolls at that age too LOL don't make fun of me! But anyways, when I started home schooling I began to think about my life and even though I was so young, I matured a lot faster than most people my age which is why so many older people tell me that I am well beyond my years and blah blah blah. I always have a far better connection with older people than with most people my age because I just spent time reflecting and learning. I learned how to let go and forgive others and even myself. I had time to understand that there is beauty in my flaws and I began to realize that all the negativity that happened in my life happened for a reason and I learned from it and it made me stronger. This is why home schooling is one of the best decisions ever made in my life because I had some time to understand things for myself and not worry about drama.
4. You are teaching yourself
So a lot of people get confused with how virtual home schooling works. Even though there are lessons on each topic, you still don't have an actual person present with you to explain it when you have questions. You can call, text, or email your teacher but there is no guarantee that they will pick up the time you try and reach them because they may be busy with another student or may have just missed the call. So what do you have to do? You gotta stick it out and either wait till the teacher call or keep on trying until you understand hat the lesson is teaching. And it is really hard if its a subject that you're not really good at anyways. Me for instance, I absolutely HATE math and so I have more questions with that class than anything. There are practice problems that you can work on and practice tests that don't affect your grade that you can try but it never beats actually having someone there to help you out the minute the question comes to mind. I think that this can be an issue for many new home schooled students because they may feel stuck and don't know what to do. But the best advice that I can give you is to harass your teacher. Give them a call, send a text, send an email, and have your parent try and get in contact with them as well if they are really not answering. You can always move on to something else until they get back to you!
5. You can take your work with you anywhere
I have taken long and short vacations without it affecting my work pace in school. As long as you are on pace then you can literally go on trips and do stuff when you are caught up and everything is going as planned. I've even taken trips when I was behind because I'm not perfect and sometimes I just don't care....and I paid the price later on. But take my word for it, if you ever get behind, don't procrastinate because you have to get it done sooner or later and later just means your'e going to rush to get things done.
6. You can stay in your pajamas all day and eat what you want!
Staying in your pajamas can be a good and a bad thing. You know how they say if your'e close to a sink with soap and water then it is best to wash your hands rather than use hand sanitizer? Well it is the same for home schooling. I personally think that if one doesn't have a secluded study area in the house then they're better of going to a library or some place nice a quiet--a study environment. This helps me focus a lot more. Especially considering the fact that my family is super loud and the walls are like paper. Having a secluded study area also helps from getting distracted. I notice that when I am doing work in my room (which is never a good place to study) that I get distracted easier than if I am at a library or some place where there is a desk and its quiet.
One of my favorite parts about being home schooled is that I no longer have to suffer with that nasty school lunch. HALLELUJAH! I remember when school lunch was decent but now its just straight up disgusting. I remember going to public school and students would throw away full trays of food because nobody wanted that trash. It might be wasteful but schools should start learning how to cook better food. Cooking is more than just a little bit of salt and pepper! Anyways, when you are home schooled you can eat whatever you have available at home or even eat out. One con about this is that it is more money for parents if there are multiple kids being home schooled because lunch is another meal to worry about.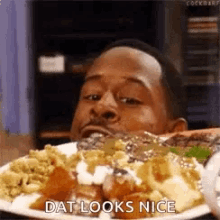 Anyways, I am going to stop here for right now! It is 1 AM and here I am writing a Mytake about home schooling. Smh! But I might make another part to this since I am not able to finish this right now. If you are interested in another part, make sure you say that you want me to do another one! I really appreciate the time that you took our of your day/night to read this Mytake. Thank you so much and have a wonderful day/night! <3