It's less common for a guitarist to go solo than a singer, but still more common than bassists, keyboardists, etc. Also I should mention, guitarists tend to have the best solo works, among other bandmates' solo efforts.
(In alphabetical order, based on their last names (or nicknames))
1) Buck Dharma (Blue Oyster Cult)
Although he released only a solo album (Flat Out), it's one of the best solo works coming from a guitarist. Also despite not being BOC's lead vocalist, he sang band's biggest hits, (Don't Fear) The Reaper, Godzilla, Burnin' For You. Unfortunately his solo album failed to chart.
2) Captain Sensible (The Damned)
Originally a bassist, then later a guitarist in the Punk Rock (and Gothic Rock later) band, The Damned, he followed a pretty successful solo career, following a more poppish direction compared with The Damned, scoring a #1 UK hit called Happy Talk, and another Top 10 hit, Glad It's All Over, peaking at #6 in the UK charts.
3) Eric Clapton (The Yardbirds)
Definitely the most successful among this list, and one of the few 60s-70s artists who are still commercially successful, up to this day. A Lead Guitarist in The Yardbirds, and part of the supergroup Cream as well.
4) Paul Dean (Streetheart)
Originally a lead guitarist in Streethart, a Canadian Hard Rock/AOR band, and later guitarist in Loverboy. His solo career is hardly known, but his album Hardcore deserves some attention.
5) Al Di Meola (Return To Forever)
Although Return To Forever were more like the band of the singer Chick Corea, they were still a band. As for Al Di Meola's solo work, to be honest I'm not fond of his style, but the music video of his song Sequencer from the album Scenario, is definitely one of the best from early MTV era.
6) Ace Frehley (Kiss)
The best member of Kiss in my opinion. Let's not forget his great side-project, Frehley's Comet as well. What is most surprising in his case is, despite the fact being a 70s/80s artist himself, his most commercially successful albums released in this decade!
7) Robert Fripp (King Crimson)
Robert Fripp is one of the many artists who collaborated with Brian Eno, and released albums like (No Pussyfooting) (its album cover is awesome!) and Evening Star. Among his solo works, Exposure is the one that stands out.
8. Lita Ford (The Runaways)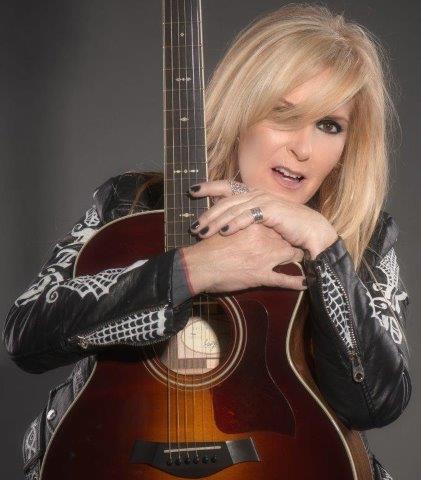 Who said girls cannot be excellent guitarists? Lita Ford is one of them for sure. Her solo career isn't unknown either, having 2 Top 20 US hits, Kiss Me Deadly and Close My Eyes Forever (a duet with Ozzy Osbourne). And of course her hot album covers aren't unknown either, especially the one in her album Lita.
9) Ian Gomm (Brinsley Schwarz)
Well this guy is kinda forgotten indeed. Despite the fact being The Best Rhythm Guitarist, in 1971 according to NME, not much are known about him. Except the fact one of his songs Hold On, was a Top 20 US hit. It was lifted from the not-bad album Gomm With The Wind.
10) Barry Goudreau (Boston)
Despite Boston's tremendous success, Boston's members solo careers and side-projects are pretty obscure. Barry Goudreau released only one solo album (Self-Titled), with minor commercial success. The song Dreams almost made it on the Top 100 reaching at #103 only. Another interesting Boston side-project is Orion The Hunter, releasing an album with the same name. Sure it was overshadowed by Boston's material, but it definitely deserves a listen.
11) Peter Green (Fleetwood Mac)
Although his albums never met any commercial success, they are well known. At least where I live, I've heard some of his songs being played in beach bars. Perhaps his album In The Skies is the one that stands out among his solo works.
12) George Harrison (The Beatles)
I believe among all The Beatles, George Harrison had the best solo career. He was also part of the super-group, Traveling Wilburys. His biggest solo hits were My Sweet Lord and Got My Mind Set On You. He was involved with various music styles, but his most interesting solo work is Electronic Sound, one of the earliest recordings in Electronic Music.
13) Steve Howe (Yes)
His best solo works are definitely his first two solo albums, released in 1975 and 1979 respectively, following a similar music direction with Yes. His solo debut made it in the UK album charts at a pretty good place, peaking at #22.
14) Steve Jones (Sex Pistols)
Although Sex Pistols, were more famous for their attitude than their music skills, Steve Jones was definitely the best musician among the group. He proves it in his two solo albums Mercy and Fire And Gasoline. The title track from his first album was used in Miami Vice TV Series.
15) Jorma Kaukoken (Jefferson Airplane)
He was also part of the band Hot Tuna, and released many solo albums himself. Personally I'd pick Barbeque King as his best, since it was pretty different than his other albums, and leaning more towards to my own taste.
16) Paul Kossoff (Free)
If he didn't die at the age of 25, in 1976 perhaps he could have more albums throughout his career, but anyway he released a solo album called Back Street Crawler. Although it was a commercial failure, his album remains a cult Hard-Rock classic more or less. The name Back Street Crawler was used as a name for his new-formed band in 1975, and after his death they were renamed Crawler.
17) Keith Levene (The Clash)
Keith Levene, was one of the original members of The Clash, but he didn't stay for long there. Later he formed Public Image Ltd. along with John Lydon from Sex Pistols. As for his solo works, his best one would be Violent Opposition. Well not a bad album as it is, but still less than the stuff from Public Image Ltd.
18. Nils Lofgren (Crazy Horse)
He was part of the band Crazy Horse for a year, and later in E Street Band. Although he doesn't appear in the credits of Bruce Springsteen's most successful album, Born In The U.S.A. he was part of the Born In The U.S.A. Tour. His solo work had moderate success, during the 70s, but since 80s he faded from albums charts.
19) Steve Lukather (Toto)
Among all the musicians who've been part of this band, Steve Lukather is the one who remained part of the band since they started. Despite the success he had with Toto, his solo albums were commercial failures. His debut Lukather could do better I believe.
20) Brian May (Queen)
There are not many solo albums coming from Brian May, but Back To Light, was a big success, making it into the UK Top 10 in the albums chart, featuring two UK Top 10 hits, Driven By You, and Too Much Love Will Kill You. He had also released an EP called Star Fleet Project in 1983, which was very good, and perhaps better than Back To Light.
---