You can find the first part here
(In alphabetical order, by their Last Name/Nickname)
1) Ronnie Montrose (Montrose)
Founding member of Montrose, and founding member of the Progressive Rock band Gamma as well. He had also worked as a session musician with many other popular artists. Although he released many albums during his career, he didn't meet any particular success as a solo artist.
2) Gary Moore (Thin Lizzy)
Despite the fact being popular in UK and Europe generally, this man was heavily underrated in the US. His only song that just made it at the lowest spots of the US Hot 100 was Still Got The Blues (For You). He was also a member of Skid Row (not the American Glam Metal band, but the Irish Blues band) along with Phil Lynott, who was a member of Thin Lizzy as well.
3) Steve Morse (Dixie Dregs)

Also known as the current guitarist of Deep Purple. And also a member of the Kansas at some point. His solo career was similar to his works with Dixie Dregs (Instrumental Rock/Jazz Fusion). He lacked commercial success though.
4) Ted Nugent (The Amboy Dukes)

He was also part of the supergroup Damn Yankees.He also had moderate success as a solo artist during the 70s, hitting the US Top 40 once, with his song Cat Scratch Fever. Apart from music his involvement with politics is known as well. Actually to be honest, I didn't want to include him in the list because of his views, still he is a talented guitarist.
5) Jimmy Page (Led Zeppelin)
He was also a member of The Yardbirds as well, before the foundation of Led Zeppelin. As for his solo works, he did some albums during the 80s and 90s, with not much commercial success, but his album Outrider, is perhaps his best solo work.
6) Lee Ranaldo (Sonic Youth)

Generally, what you would call a cult artist. His solo work lacked commercial success, as Sonic Youth did in the 80s. I cannot tell if something stands out from here, because his solo work sounded pretty weird to me.
7) Robbie Robertson (The Band)
During the late 80s and early 90s, Robbie Robertson had a few hits. His self-titled album in 1987 did well in Europe and he had a Top 20 UK hit Somewhere Down The Crazy River. In 1991 he scored two Top 10 Canadian hits with What About Now and Go Back To Your Woods.
8. Mike Rutherford (Genesis)
Later he formed Mike + The Mechanics where he had a couple of hits as well. As a solo artist he had two relatively successful albums, Smallcreep's Day and Acting Very Strange. The latter included a song called Maxine which made it into the Canadian Top 40.
9) Richie Sambora (Bon Jovi)

Although he had moderate success during the early 90s, he didn't do as well as Jon Bon Jovi. Ballad Of Youth, would be his biggest solo hit reaching at #63 in the US Hot 100 charts.
10) Michael Schenker (Scorpions)
Also a member of UFO, and founder of Michael Schenker Group and McAuley Schenker Group. His most noteable work in a band would definitely be, Scorpions' debut album Lonesome Crow. He was only just 17 years old at the time. He released many solo albums, without much commercial success though. His works with Scorpions and UFO were better in my opinion though.
11) Neal Schon (Journey)

Neal Schon is the only Journey member that he's been part of the band since they started. He was also a member of Santana (before Journey started) and in Bad English as well. His solo work isn't well known though, but Late Nite, would be considered his best album.
12) Will Sergeant (Echo & The Bunnymen)

He had four solo albums, but the two that stand out are Weird As Fish and Themes For Grind. The later was a success in the UK Indie album charts, peaking at #6.
13) David A. Stewart (The Tourists)
Apart from guitar, he plays the bass and keyboards as well. The Tourists were a New Wave band that it was the predecessor of Eurythmics, since Annie Lennox was a member as well. The Tourists had two Top 10 UK hits, I Only Want To Be With You and So Good To Be Back Home Again. As a solo artist, his biggest hit was Lily Was Here, hitting the Top 10 in many countries (and #1 in Netherlands) and almost made it in the Top 10 in the US charts as well.
14) Andy Summers (The Police)
Before The Police, he was also a member of The Animals, for a short time. As a solo artist he had two collaborations with King Crimson's guitarist, Robert Fripp. His best solo work would be XYZ in my opinion, even though he never met any commercial success as a solo artist, in general.
15) John Sykes (Tygers Of Pan Tang)

Also a member of Thin Lizzy, Whitesnake and a founder and lead vocalist with Blue Murder, where they had a very good album (Self-Titled). As a solo artist he released some good albums during the late 90s, but unfortunately by then music scene has changed, and that's why his albums flopped. He also had a very good single back in 1982 called, Please Don't Leave Me.
16) Andy Taylor (Duran Duran)
And also part of the side project Power Station, during the mid 80s. As a solo artist he had two very good Melodic Hard Rock albums, Thunder and Dangerous. Another song of his, Take It Easy, was featured in the soundtrack of the movie American Anthem, and it almost made it in the US Top 20.
17) Pete Townshend (The Who)
He had a more successful solo career compared with Roger Daltrey, and he even made it in the US Top 10 with his song Let My Love Open The Door. Face The Face, was his biggest hit overall, reaching the Top 20 in many countries. Surprisingly it flopped in the UK.
18. Midge Ure (Silk)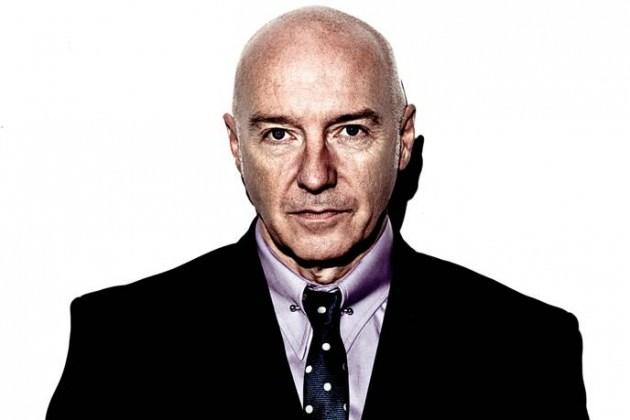 He is mostly known as the lead singer of Ultravox during their most successful period, but this man has been involved in other bands as well, before he joined Ultravox. He was a member of Slik where they had a #1 UK hit with Forever And Ever, and a member of Thin Lizzy and Visage as well. As a solo artist, he had another one #1 UK hit, with his song If I Was.
19) Jane Wiedlin (The Go-Go's)

Her solo albums were leaning towards Dance/Pop music mostly, which is something less common for a guitarist. But The Go-Go's weren't among the heavy-sounded bands truth is. Her most successful album would be Fur, featuring the Top 10 US hit Rush Hour, which reached #12 in the UK as well.
20) James Young (Styx)

His solo work is pretty obscure, without featuring any significant hit. He had only two albums, with City Slicker, a collaboration with Czech musician Jan Hammer, being better among those two.
---