For all you gamers, there are so many things we can't help but do.........
WHERE THE HELL ARE YOU GOING?
Every game you play, you MUST go through the path or location you are told to go. But for some reason I always go the opposite direction to see what I find and if anything happens at least twice 😂
THE RED BARRELS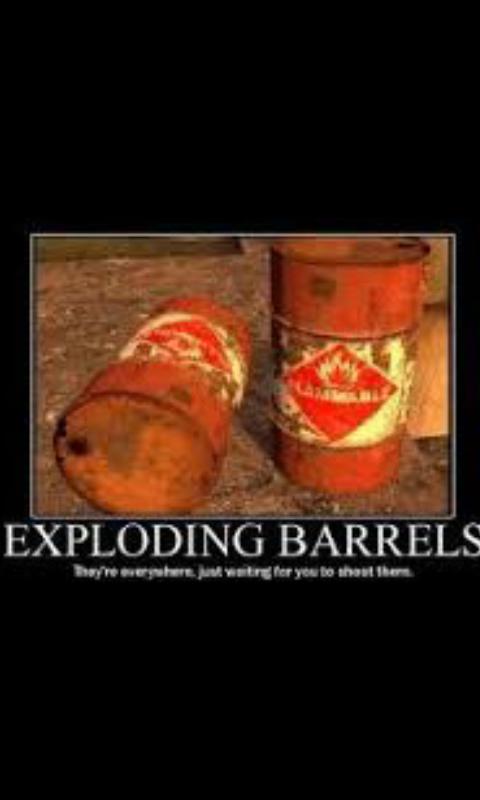 All of you fps fans know what I'm talking about! You see a red barrel, you shoot it, and then BOOM!
RAMPAAAAAGE!!!!!!!
When you know you can safely re-load safely back to your last save, you know you can't resist going on a rampage! You can't resist shooting all of the innocent people up 😂 but if you kill a chicken in Skyrim..........
DAMN I LOOK GOOD 😎
Whether you're checking how accurate the game is or just to fool around, you just can't resist looking at yourself in the mirror (in the game of coarse)
FRIENDLY FIRE 💀
When friendly fire is a part of the game, you can't stop yourself from killing your teammates at least once. Whether it's for shits and giggles or you're just curious to see if it even is possible
JUST IN CASE
All of you Elder Scrolls and Assassin's Creed fans know what I'm talking about. You look inside a chest or a barrel to see what you can pick up but you just take everything in it even if it had no use for you. "Oh I'll just take this bowl just in case......you never know when you might need it!" 😂
Do you do any of these above? And if you want a part 2, let me know!
---