Step-1 Harmless toys for bored boys
I remember when I was 4 years old my mother bought me a Gameboy Color and a Legend of Zelda cartridge for it. That was my very first step into video games and possibly the worst parenting mistake of my mother's life. I stayed with Nintendo brand handheld consoles until I was about 6 or 7 when I got a Nintendo GameCube. My favourite game for it was Legend of Zelda: The Wind Waker and about a year later my mom sold my Gamecube and bought me a PlayStation 2 and Crash Bandicoot and Spyro: Year of The Dragon. I played everything on PS2 from some game about monsters I can't remember to a roller coaster tycoon spin off.
Then when the PlayStation 3 came out my entire life changed. Maybe for the better maybe for the worse. I'm not too sure. Remember this was all back before online gaming even existed or at least was popular. So detaching yourself from a video game wasn't all that difficult.
Step-2 The magical world of online gaming
I remember my step-brother came to visit and he was just a prick. He always hogged my gaming console and whenever I wanted to play it he'd yell at his dad who'd then give me trouble. I hated this stupid kid. So I spent most of my summers outside as a child running around building forts and beating on other kids with sticks. One time he left our house (he didn't live with us) and I noticed something different about my PlayStation 3, it was connected to the Internet! I thought this was cool so I made myself a PSN account and then put in Uncharted 2 and played my first online match.
Step-3 Developing dependencies
There was no real addiction for me from video games until I moved towns with my family and stopped going to school. People think I stopped because I just wanted to play Video Games which couldn't be more wrong. I stopped because I was stressed out and I wasn't be treated well by other students or staff and the teachers started telling people to avoid me because I have bipolar disorder. So I stopped going. Later in life I'd go back and graduate but that's beside the point. It was then (About the release of Call of Duty: Black Ops 2) that I really started to get enveloped by the online world. I stopped showering, I stopped having relationships offline, I stopped leaving my room, basically my offline world was crumbling around me and I was too dense to notice.
Step-4 The saving Light and the Darkness that takes it all away
There was one point where I met a girl offline through a mental health program I was being forced to attend by my family. She was a incredibly sweet girl and I liked her very much. When we both got out we agreed to meet up. We did, hit it off, and fell in love. She was my first sex partner and I was hers. I didn't stop my gaming habits but I did put them down to spend time with her. I loved her. I really truly did.
Then about 4 months later I ended the relationship. I don't even really remember why at this point, but I remember the excuse I used to both myself and to her and it was incredibly stupid and I'm not going to share it here because of that. Of course she didn't understand why I was doing this and I still feel awful for how I left things. This was the point where I decided the world was too harsh and I'm never gonna be a part of it. I locked myself into an online world and I never wanted to come back out. This was just before Call of Duty: Ghosts (my personal favourite release) came out in stores.
Step-5 Getting better
After Call of Duty: Ghosts came out I started to get really good at First Person Shooters. To such a degree I used to play competitively. Then I started to get bored of Video Games in general so I started trying to mend things with this girl, I started making friends, I started trying to date again. I was getting better both on and offline. It was thrilling to see the way my family noticed it. I felt like some super heavy weight had been lifted off my shoulders. Then everything was stripped and taken away from me almost in an instant by one game.
Step-6 Pess "Select" to reset level
The game Destiny by Bungie Studios and Activision Publishing came out. This game ruined everything I built. I bought the game and I started playing. I didn't stop playing until 9 months later. Wake up, Destiny, food, Destiny, sleep, repeat. It's not the games fault or the developers fault. It's just that this game was so great I couldn't put it down.
Everything I'd worked so hard to accomplish had just been thrown to the wind like it had never happened. My best friend (who was also a game addict) stopped talking to me because "I played too much Destiny" and not being sure how to respond I snapped at him about ill play what I want when I want to and nearly lost my best friend forever.
Step-7 A chance to load an old save file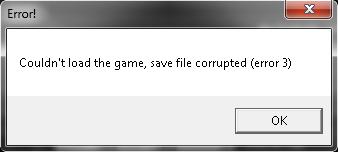 A while later I got a message from the girl from before. This was like a year and a half after I stopped talking to her. She told me she was in trouble that she was in a relationship with an older guy and he wouldn't let her leave him even though she wanted to. I told her where to go and offered her my help and she told me she would talk to me when he went to bed. Over a month went by and she never said anything back. I finally just said "If you want me in your life reply with yes. If you don't and want me to piss off say no" I went to bed.
The next morning I woke up with a missed message from her that said "No" I was heartbroken. I still to this day don't know if she is even still alive. I still love and care for her now as much as I did then and sometimes I get curious and do some google searches to find out if she's been active on social media just so that I know she is ok. The last time I talked to her was the release of Devastation for Call of Duty: Ghosts (2013) and since I've been in many relationships. I was just hoping that resuming this one was possible but over the years I learned that for some profound reason she refuses to even talk to me. Why? I don't know. But she does.
Step-8 A new beginning
A while later I got a new girlfriend. She was great! I loved her and she loved me. She understood my struggles and pain and I understood hers. There was one problem though. I met her online and she lived over half the continent away. This relationship ended in heartbreak. But another soon followed. I met another girl online who lived close by. We met up and dated for a couple months. We fell in love and all was great.
But I had developed a fear of being happy so I ran from the relationship leaving her heart broken and confused and angry all at the same time. She lost her job because of it. She was so distracted and confused that she would lash out and not do her job properly. She had to move to a different province to live with her mother. I called her a week or so later and she told me all this and I felt awful for what I'd done. I had ruined this persons entire life and it was my gaming habits fault.
Step-9 Clearing life cache standby for reboot
I realized how much of an awful person I had turned into so I made a post on a bartering Facebook page and out all my gaming everything up there for free. I said "Whoever gets here first can have it" then I started the long journey to fixing my life. I got out and got a girlfriend and then started making friends. I ended a couple relationships because of my fear of happiness but I'm working through it now. I'm getting more active and losing weight and gaining muscle. For the first time in who knows how long I feel comfortable leaving my house in just a T-Shirt and Jeans. So now I'm here looking back at everything I've done and I needed to share. Because maybe somebody who reads this is going through the the same kind of stuff and this story will help them conquer it the same way I did. Maybe hearing my story will open others eyes to the truth of what they are doing to themselves and others.
Anyways guys, I hope you enjoyed the read and someone learned something. I look forward to making more of these more relatable topics then other political or hot button ones.
Cheers!
~Jarhead
---