Hello everyone! Today I'm gonna mention the top 5 American hot male actors of all time. This is my choice so let me know below in the comments for you favorite actors :)
5. TAYLOR LAUTNER
Taylor Daniel Lautner is an American actor, model and martial artist. Lautner is best known for playing Jacob Black in The Twilight Saga film series based on the novels of the same name by Stephenie Meyer. He is so cute and when I first saw Twilight Saga, he was the first one who came into my eyes. He's 24 years old and 1.74 m.
Honesty and loyalty are key. If two people can be honest with each other about everything, that's probably the biggest key to success.

4. JOHNNY DEPP
John Christopher "Johnny" Depp II is an American actor, producer, and musician. He has won the Golden Globe Award and Screen Actors Guild Award for Best Actor. He rose to prominence on the 1980s television series 21 Jump Street, becoming a teen idol. Now he's 53 years old and still so sexy.
With any part you play, there is a certain amount of yourself in it. There has to be, otherwise it's just not acting. It's lying.
3. PAUL WALKER (R.I.P)
Paul William Walker IV (September 12, 1973– November 30, 2013) was an American actor. Walker began his career guest-starring in several television shows such as The Young and the Restless and Touched by an Angel. Walker gained prominence with breakout roles in coming of age and teen films such as She's All That and Varsity Blues. In 2001, Walker gained international fame for his portrayal of Brian O'Conner in the street racing action film The Fast and the Furious, and would reprise the role in five of the next seven installments. Walker died in a car crash accident 3 years ago. Everyone will miss that cute boy who stole so many hearts all over the world. R.I.P.
I want to have the freedom to do whatever I want.
2. ZAC EFRON
Zachary David Alexander "Zac" Efron is a 28 year old American actor and singer. He began acting professionally in the early 2000s, and rose to prominence in the late 2000s for his leading role in the High School Musical franchise (2006–08). During this time, he also starred in the musical film Hairspray (2007) and the comedy film 17 Again (2009). He has since appeared in films like New Year's Eve (2011), The Lucky One (2012), Neighbors (2014), Dirty Grandpa (2016), and Neighbors 2: Sorority Rising (2016).
Personally, I was never the cool kid. I was always sort of a bookworm. I would just like to be more like Troy, because he's so cool.
1. JESSE WILLIAMS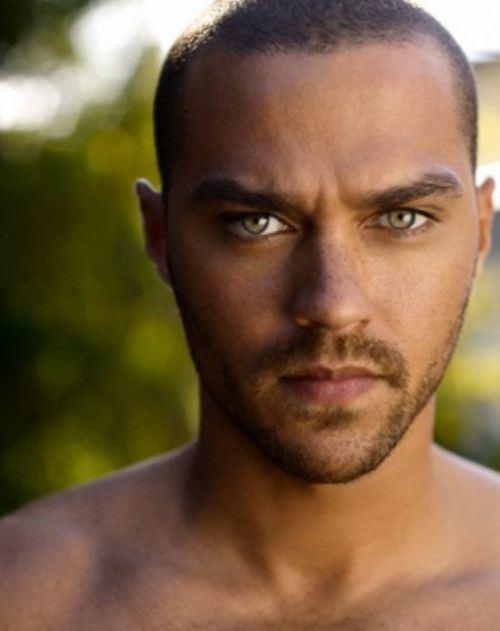 Jesse Wesley Williams is a 35 year old American actor, model, activist, and teacher best known for his role as Dr. Jackson Avery on the ABC Television series Grey's Anatomy. He also appears in the 2013 film Lee Daniels' The Butler as real life civil rights leader Rev. James Lawson. Previous roles include Holden in The Cabin in the Woods (2012), Officer Eddie Quinlan in Brooklyn's Finest (2009) and as Leo, Lena's boyfriend, in the film sequel The Sisterhood of the Traveling Pants 2 (2008).
The reason I put him as the first one in my list is that i melt for light black guys. People who know me know that well :)
Just because we're magic, does not mean we're not real.
HOPE YOU ALL ENJOYED THIS AND SOON I'LL DO A LIST WITH TOP 5 American FEMALE HOT ACTORS :)
---