Freddy Vs Jason Is One Of The Best Crossover Movies Ever!!
Freddy Vs Jason is a crossover movie that people were so anticipated to see it was unbelievable. This horror movie has a lot of incredible things in it. It's unbelievable that the action is so awesome Freddy is probably my favorite among the two because the lines he says are not only kind of funny but also kind of bad ass. Freddy definitely is incredibly awesome in this movie!
Second Fight Between These Two Short But Cool Moves
While it was a short fight before the final fight which was shortly after. The fights was short and unbelievable with the moves they used. But after their short fight it went back to the kids. When Freddy gets out to go after them for Jason to follow so they can fight for the last time.
Jason's First On Going Attack!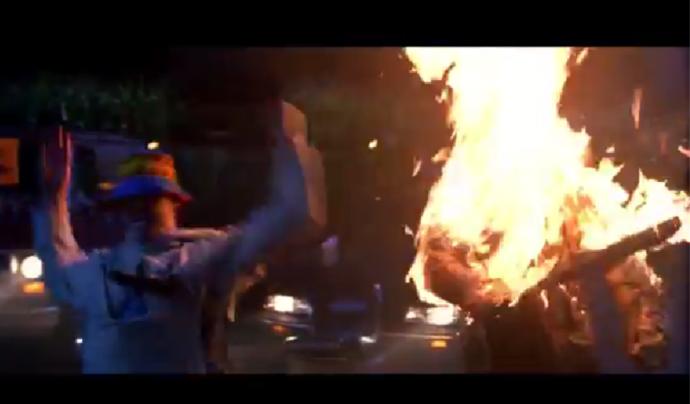 In this scene someone lites Jason on fire and starts slashing people incredibly and sporadically. Its definitely one of the best scenes in the movie and when you watch it can make you just awe.
Freddy Kruger's "You Think Your So Smart Huh Bitch?"
I love the way he says it. "You Think your so smart huh Bitch." It's pretty bad ass the way he says it. He keeps calling one of the female characters a bitch and its pretty amazing. Its pretty funny how he demeans her in this movie.
If You Want A Very Funny Review On It Watch Nostalgia Critic!
Nostalgia Critic does a incredible review of this movie. He does think the fight scenes are awesome and likes the parts with Freddy Vs Jason. But thinks the parts with the kids are just kind of dull he definitely I love the action scenes he showed in the movie. It is pretty horrific.
Did you ever watch Freddy Vs Jason or heard of this movie if so did you like it? Do you still like it and would consider watching it?
---