In movies, TV-series etc. the villains often looks ugly, dark and have a weird voice. Even good looking villains have that villain/evil voice. It would honestly be more realistic and interesting if the villain spoke normally and like kind people (so they could manipulate better), and that good guys don't always have to sound so good.
#Villain
#VillainVoice
#VillainUgly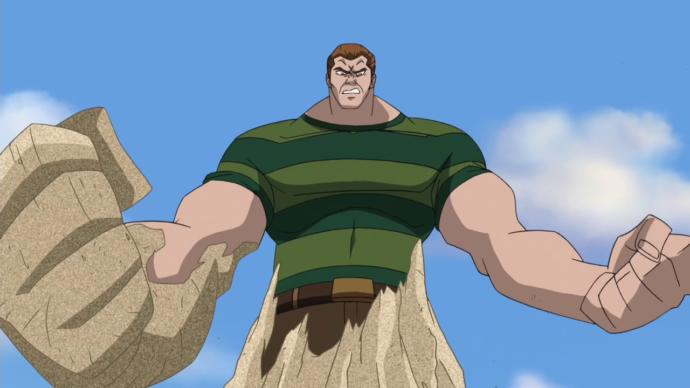 Villain voices:
Updates:
---
Most Helpful Girls
Lack of imagination. I would take a villain more seriously if they didn't seem threatening. Cuz then when shit hits the fan, it's a complete surprise and it's hella scary. But no. Everyone loves to use the old fashioned skeleton of villain building. Dark, moody, and visually unappealing.
Most Helpful Guys
I think in most movies and TV series aimed at Adults, they do typically make the "bad guy" act in a less stereotypical way. For shows aimed at children or less matured groups though, without throwing in those stereotypes the children might not even catch that "oh, this is supposed to be the bad guy!", which helps them realize what actions in said show are supposed to be good and what actions are supposed to be evil. (Because they can't tell all the time) As for making things dark, it makes sense because most bad things in general happen in literally dark places, and wearing darker clothing or looking darker helps you blend in. Very deep or very high voices can both (potentially) act as a method of intimidation, which a bad person 'might' utilize if they are the confrontational type. As for ugly, I guess it us just that concept where if you do bad things, this is how you will be. They are trying to paint being the bad guy as, being bad in all aspects and not personality.
This concept is very old dating back probably further than Ancient Greece. At least in Ancient Greece, there is a correlation with equating beauty and goodness. There is also the halo effect in regular life, a documented psychological phenomenon wherein people's judgment on another person's traits spills over to other unrelated traits, ei she's hot she must be of good character. According to an actual scientific subject on the topic, beautiful criminals usually get more lenient sentences then their ugly counterparts, regardless of the severity of their crime, but when the crime in question is fraud, the tables are turned: attractive frauds almost consistently get the longest convictions.