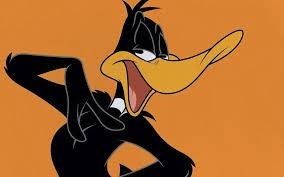 Donald vs Daffy
Donald Duck
Job: Naval officer/sailor in the US Navy.
Personality: Mischievous, temperamental, hot-headed, conceited, pompous, clever, honest, has good intentions.
Daffy Duck
Job: Entrepreneur/unemployed.
Personality: Greedy, manipulative, a liar, hot-headed, confident, ambitious, loud, egotistical.
Select age and gender to cast your vote:
Updates:
4 d
I always liked Daffy better, no contest. Daffy is a straight-up pimp. If not for Bugs, he'd be the top Looney Tune. Donald can't even speak clearly.