We all love to smell nice and it's easy to pick out a perfume for yourself because you know what you want... But sometimes you find yourself shopping for someone else and you've no idea what kind of scent would that person want. Here are the rules I follow when choosing a fragrance for someone else:
1. Decide how much money you want to spend
Do you want to spend 20$ or 200$? Is this person a good friend, your best friend or your partner? Would it be ridiculous to spend too much on them? These are the questions you need to ask yourself and decide what's the reasonable amount of money you'll be willing to spend.
If you want to spend 100$ then you have a lot of options but if your budget is 20$ or below then worry not! You can still buy them something good if you know what you're doing.
Quick note: perfumes are over 30$ and eau de perfumes are usually cheaper
2. Consider their personality
If you're shopping for Susan then you must think like Susan. Is Susan sweet and shy? Or tough and fierce? You can easily pick out a fragrance by this simple technique- if someone is bold then they'll likely choose a bold perfume (or eau de perfume) for example Power woman by Oriflame would be perfect for them.
If the person is reserved and/or introverted something sweet and sugary would be great for them.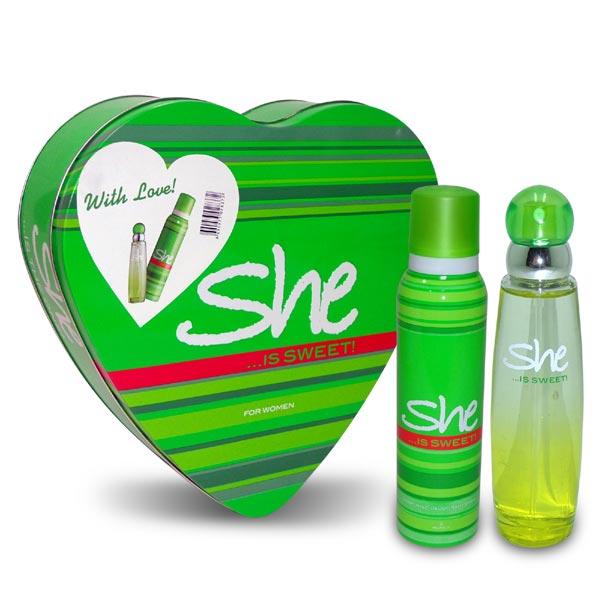 3. Think about what tastes or smells do they like
Do they like roses? Pick something with roses. Do they like peaches? Pick something with peaches. Easy. However if the fragrance with peaches has something that person can't stand (like lemon or melon) it's a huge risk to buy something like that. In that case, my advice would be to move on to another perfume because if you buy a combination of what they love+what they hate there's a good chance they won't like it.
And the ultimate golden rule:
4. Don't buy them something you'd buy for yourself
UNLESS you have the exact same taste. I see a lot of people make this mistake not just when shopping for fragrances but other stuff. I'll give you an example: my cousin was going through a hippie phase and she bought me a hippie tunic which was absolutely hideous. It's not that I'm ungrateful, I'm just saying we have different tastes when it comes to clothing. Same rules applies for perfumes. If you really want to make this person happy buy them a smell they'd want, not you.
5. Don't be too cheap
Sometimes there'll be small bottles of eau de toilette or eau de cologne which will cost 3$ or less. I tried them and they were yuck and barely lasted 5 minutes after applying. When you're shopping for a fragrance spend at least 8$. Because: the fragrance won't suck and it will last longer.
If you're on a really tight budget then consider them buying something else.
There you go. You've seen my rules when it comes to choosing a fragrance for someone else. Think I forgot something? Tell me in the comments.
---