Fire, the next element, is one that easily stands out and above the rest. When one wears the element of fire, they do so not to blend in like earth tones, but to stand out. Fire evokes images of passion, energy, intensity, boldness, heat, and allure.
The colors and shades that evoke fire are various shades of red and orange, blacks, and greys as you move through the spectrum of the beginnings of a flame or heat rising, to it's eventual extinction. Pop this color throughout your wardrobe and even your hair in some stunning ombre looks. The thing you must be careful of, because of it's intensity, is going overboard with it or too literal with it when it comes to bringing it out in your fashion. You want to interpret the flame as it were, as opposed to literally wearing a jacket with flames running up and down the sleeves.
For men, the task of bringing the element of fire to life can be a bit more difficult as the color can overwhelm on men, evoke images of a Halloween devil, or seem almost clownish. In order to counteract that if one is going to wear full on red from head to toe, is to wear a subtler shade or break it up with another color or pattern. For men/women alike, if you must do flames and such, do so with a more subtle accessory like a necklace, a shoe, your wallet, etc.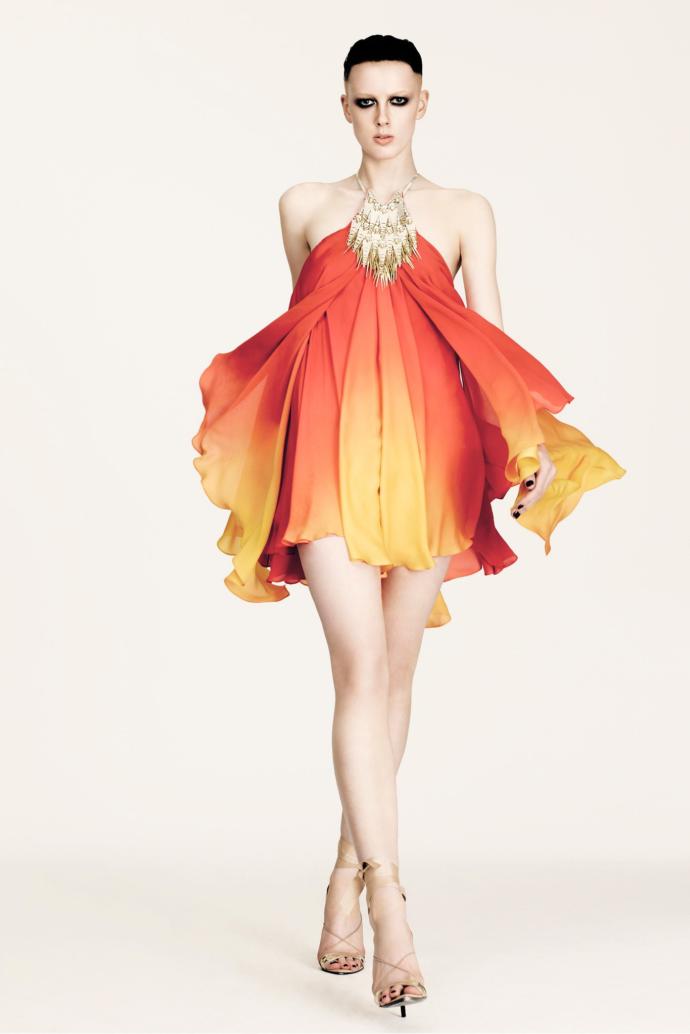 ---