I have a few friends that are really embarrassed/ashamed of their stretch marks on their butt. I personally think that stretch marks are nothing to worry about. Why do you think people are ashamed of their stretch marks, and do you think it's ugly?
Example ;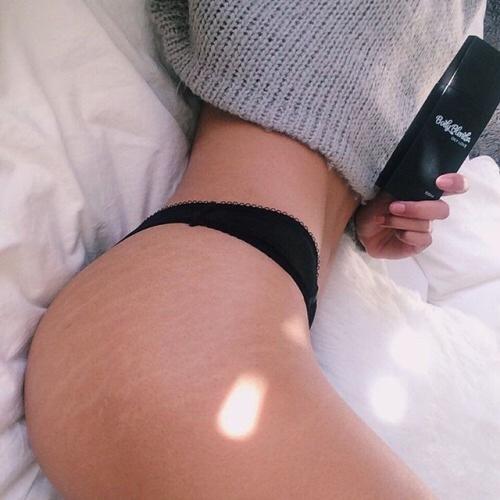 Updates:
---
Most Helpful Guy
No not at all. One should be proud of their body and shouldn't be ashamed of anything they have. Everyone is unique and beautiful in their own way. They'll eventually find someone who loves them for their imperfections and happily accepts what they are.
Most Helpful Girl
A lot of females are ashamed or embarrassed of their stretch marks because we're afraid it is unattractive to others. Think about it, do you see most models with stretch marks on the covers of magazines and all. We're afraid to think that men will find it abnormal so then we proceed to rely on creams that state they will make the stretch marks invisible when it's all a lie.

I used to be embarrassed of my stretch marks too but after a few years ago, I saw on instagram and tumblr, girls writing up posts about how they've come to accept their marks. I've also had this guy call my stretch marks beautiful when we were talking because it means that my body has changed over time, especially since I have it on my upper thighs and bum, hr said that it means that I've either lost weight around there or had put on weight. He found it attractive so it helped me to accept what I have on my body and I'm grateful.