Thanksgiving leftovers as they are, are great for a few days, but then they become "first world problems" where you get bored of the food, it's just too much, it's overwhelming, you want to eat something different, and then slowly but surely, it goes bad and goes to waste. Don't be that person who lets good leftovers go to waste! You do not...I repeat...you do not...have to keep making the same tired turkey sandwich. Start thinking of your leftovers as components of what can be new and interesting meals for perhaps weeks to come.
Transform your leftover ham/turkey
This section is pretty easy. Any dish you normally add meat to, you can use your leftover Thanksgiving meat with. Also remember you can freeze your meat for about 2-3 months in a freezer safe bag or container if you just want to use it later.

1. Ham Fried Rice
Chop up spiral ham and some scallions (green onion) into bite size pieces, set aside. In a pan, lightly scramble 2 eggs, set aside. Next, saute half an onion in a 2 tbs oil on medium/high heat. In that pan, add 2 cups cold (once refrigerated) rice, the ham, the eggs and scallions (add a little more oil if rice starts to stick) Sprinkle on some soy sauce as you stir until rice starts to turn brown. I like to add a little bit of garlic powder, sesame oil, and hoisin sauce for more color. Be careful to go slowly when adding soy/hoisin/sesame oil. You don't want a soggy rice.
2. Turkey Pot Pie using turkey/leftover frozen or refrigerated crust
Recipe: https://www.pillsbury.com/recipes/classic-turkey-pot-pie/222c3cef-31cc-4936-abfd-cc72611c16c4
3. Turkey bone broth
This is a GREAT way to use the whole animal and leave no waste behind. Take all the leftover turkey bones and scraps (you can freeze them until ready to use about 3-4 months) and make a ton of turkey bone broth which you can also freeze for use later and use exactly like chicken broth.
Recipe: https://www.epicurious.com/recipes/food/views/turkey-bone-broth
4. Stuffed empanada
Roll out some puff pastry. Place a circle on an empanada crimper (or shape by hand). Add your meat, stuffing, cranberry, whatever, and crimp together, and then bake according to package directions.
5. Your 'one leftover sandwich' if you must...
Just pile on...
Transform your leftover vegetables
1. Make baby food
Take your leftover green beans or roasted carrots or what have you and puree until smooth for some baby food. You can use it for your own kids or give them away to the mom's in your family for use on their road/plane trip back home. They freeze really well too.
2. Make soup out of sweet potato/butternut squash/carrots
Any of these vegetable leftovers can be pureed with some cream and some stock/broth, and a little salt, pepper, and/or fresh herbs for an easy soup
3. Make sweet potato gnocchi
Recipe: https://www.epicurious.com/recipes/food/views/sweet-potato-gnocchi-with-brown-butter-and-sage-233379
4. Make potato pancakes/Sheppards Pie out of leftover mashed potatoes
Put a lb of mince lamb or pork of you don't have lamb on to cook until browned. Add in whatever root vegetables you'd like with a bit of stock---beef, chicken, or veg, a little cornstarch to thicken, spices to taste. Top with mounds of leftover mashed potato. Brush on some melted butter and cook until top gets all bubbly and slightly brown.
For potato pancakes, simply fold in cheese, chives, whatever else you'd like into the mash. If you'd like, optionally throw in a small egg to help bind. Then make into flat rounds and toss in a little flour so that the outside is not wet to the touch. Then put some oil in a pan and fry until golden.
Transform leftover bread
1. Make stuffing waffles
Put stuffing into cavity of waffle iron. You can add in turkey/ham, cheese, or whatever else you have lying about. Let it crisp like image. You can serve with chicken or turkey or ham, or eat on it's own.
2. Make bread pudding using stale bread or "day old bread"
Recipe: https://www.bettycrocker.com/recipes/old-fashioned-bread-pudding/790f3338-59c6-4312-a3c1-3e4d0cf6b101
3. Make salad croutons using stale/day old bread
Cut the bread into cubes, place it on a sheet pan. Go back and forth over it with some olive oil, a bit of fresh herb, garlic powder, and then place into an oven on broil for a a few minutes or until golden brown.
4. Make Stuffin' Muffins
Recipe: https://www.budgetbytes.com/2014/11/leftover-stuffin-muffins/
Transform your mac n' cheese leftovers
1. Fried mac n' cheese balls
Recipe: https://allrecipes.com/recipe/186033/fried-mac-and-cheese-balls/
2. Mac n' cheese cups
Recipe: https://jillgoes.blogspot.com/2013/04/mac-n-cheese-cups.html
Transform your leftover desserts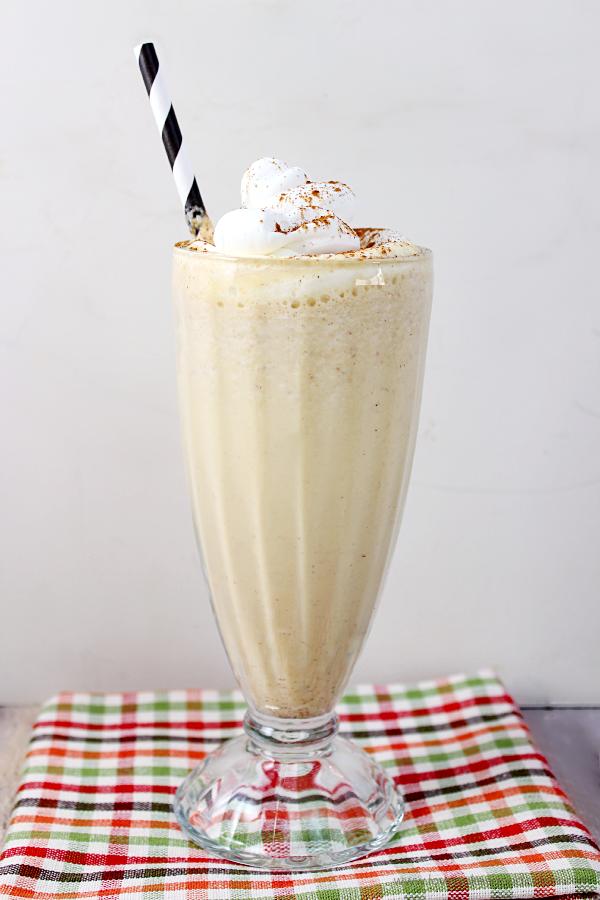 1. Make Ice cream or Milkshakes out of leftover Pie/Cake
In a blender, simply dump 1-2 whole entire pieces of pie/cake...crust and all...into a blender with some milk and/or cream, a couple of scoops of ice cream, and blend until either slightly chunky or smooth. You have either an improved ice cream or a milkshake. If you can't finish it in one sitting, put it into the freezer to eat later.
2. Make syrup out of pie
Take a few tablespoons of butter, and a bit of the pie topping (pecan pie/sweet potato/lemon) and put into a saucepan and stir to a boil to reduce down until it is broken down and smooth. Pour over your milkshake/ice cream, or any other dessert or pancakes for a rich syrup.
3. Make cranberry Popsicle using leftover cranberry sauce
Recipe: https://www.shelikesfood.com/1/post/2014/11/leftover-cranberry-sauce-greek-yogurt-popsicles.html
---