1. Mayo On French Fries
Is the world not a bad enough place?
2. Black Licorice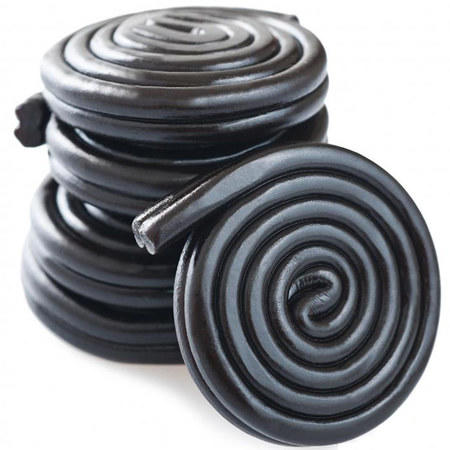 I died inside the first and last time I ate black licorice. Never again.
3. Spam
Do I even have to elaborate? I think not.
4. Ambrosia Salad
Ambrosia salad is the most ridiculous mixture of foods. Mixing cool whip, marshmallows, and fruit sounds like something made in a toddler's fever dream.
5. Peanuts in Coke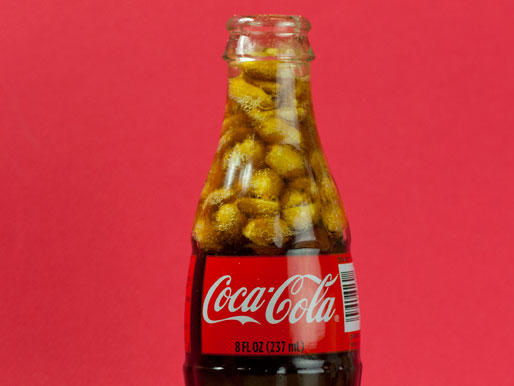 This doesn't sit right with my soul.
6. Olive Loaf
It's like the meat version of fruit cake.
7. Koolickles
Kool-Aid soaked pickles is the type of thing a pregnant alien craves.
8. Canned Burger
9. Canned Roasted Chicken
10. Canned Pig Brain
My exact thoughts on these canned disasters are...
11. Milt/Cod Sperm
Yumm. The perfect meal for a sperm lover.
12. Meatloaf Rat
Just when I thought meatloaf couldn't get any worse.
13. Shrimp Jello Salad
I love shrimp with a passion but this is a crime. Jello salads in general are a complete fail.
14. Hákarl
Did you know rotten shark meat is Iceland's national dish?
15. Pig Blood
Congealed pig blood is considered a legit meal to some. I came across a recipe for pig blood and kidney soup in the process of writing this... I'm done.
---