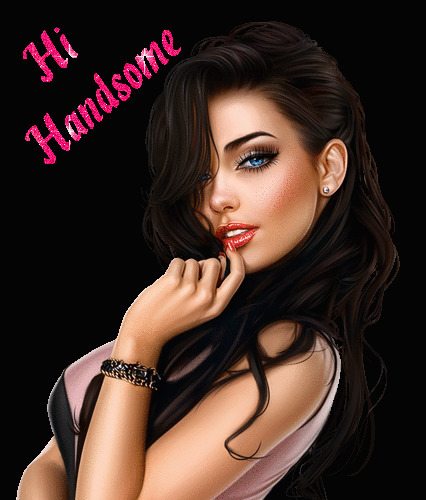 A few reasons.
1. Women do not find men aesthetically or physically attractive. At least not most of them. You're either fortunate or you kick ass if you are one of the top 20% of desirable men. Have you ever heard how some women resort to cohabiting with another woman? Sometimes also being in a same-sex relationship?
2. Nature did not design men to be beautiful or handsome by default. So that means men must work long and hard to be pleasing to look at and attractive.
OK, I admit, that realistically this picture is a little overdone. I know women do more than keeping in shape to be beautiful but still.
3. Women seem to have the idea, that if they compliment us men or are friendly or caring towards us, that we misinterpret it as their romantic or sexual interest. That's what happens when men are deprived from female attention so badly. So therefore women do not compliment men in order to not risk that outcome. If you're a man and a woman asks you to dance, consider yourself lucky! (my advise: don't disappoint her with rejection)
4. Don't think men aren't to be blamed. While women care a ton about their appearances, what they wear and their health and go to beauty parlors often and have a cry whenever they want to, men usually neglect those themselves and some of them end up spending money on CS:GO keys or cosmetics for Fortnite or keep OnlyFans in business. Or they practice toxic masculinity. Unkempt hair, weird or ripped clothing, knowing you are ugly but aren't going to change it... women see it all.
5. Women probably think, that men receive compliments sort of as often as they do (mostly from fakers, pick up artists and f u ck-boys, that obviously want a one night thing). So maybe adding more is as equally wanted as is attention from those, who only want a one night thing. In other words women may think we don't want them, less so any compliments. Some women might even think we'll bite them for it. Can you believe it?
6. You might not be love-worthy. For example you blame feminism for all problems, blame women for being picky, use weird words like alpha or beta males and call others a cuck, call women gold diggers, say women belong to the kitchen or blame the government for not giving you a bigger unemployment benefits check or not granting universal healthcare.