Hey GaGers!
Oh boy, so after much time and careful preparation [😂], I decided to go ahead and create the guy version of myTake, What Girls Say VS What They Mean! #incaseyoumissed it :P
I'm not gonna lie you guys, I was much more cautious about writing this one because I know how some of you are with women writing 'on their behalf', so to speak. Like I love how every time I write a myTake about women, guys are so on board lol, then when I write a myTake about men, some start ranting like "OMG YOU KNOW NOTHING ABOUT US". -.-
ANYWAY, Just remember that again, this take is a self-proclaimed COLLECTION of light hearted #generalisations and is supposed to be fun and not at all offensive. =]
In my opinion, I'd say that for the most part, guys are much more straightforward with how they feel than girls, because a lot of y'all simply like to get to the damn point. You feel something, you say it. However, I'm sure you must have said something and meant something else at times though, like come on :P
A number of people [yes, guys] have made YouTube videos about this kind of thing. Check em out! I used a bit more online inspo with this one. All my own thoughts however.
--> To the guys: I hope you can relate to at least one of these and find some kinda humour in it.
--> To the ladies: Please don't take this as a guide for every time a guy says one of these things. Whether he means it or not should really come down to your judgment. =]
Ok so here we go!

"WHAT GUYS SAY. WHAT THEY MEAN."
"Your friends are so cool!"

OMG THAT ONE WITH THE BIG BOOBS THOUGH, HOLY CHIMICHANGAS! 😍😱👙

"Wanna hang out sometime?"

Wanna go somewhere that creates a number of romantic opportunities that will lead to sex sometime? 😏🌹

"You're pretty=]"

I wanna do many many naughty things to you. 😈👅

"You wanna come to my place later?"

Let's have some sexy time. ;)

"I really like you."

I swear I can feel a rejection coming lol. Fml. Why do I do this? 😫 #maybeshesworthit #maybeitsmaybelline

"It's not you, it's me."

I swear if you don't reply to this with some kind of loving comment telling me to stay… 🔫😠

"I think we should take a break."

I think we're done forever. 🔚

"Can I get your number?"

I'm so cool right now. 😎📱

"Sure, I'll call you."

*wipes number off phone*… she's not that great.

"I'm bored."

PORN/ SLEEP/ TV TIME! 😆

"I'm SO bored."

💭SexSexSexSexSexSexSexSexSexSexSexSexSexSexx 💭😏😈👅👉🏽👌🏽

"I'm hungry."

Hungry, horny, potato potata, hakuna matata. *scratches butt, goes to fridge*

"I'm STARVING."

💭FooooodddSexSexSexSexSexSexSexSexSexSexSexSexSexSexxxxxxx💭😏😈👅👉🏽👌🏽

"I'm not mad."

Consider this a kind warning to leave me alone.

"Leave me alone."

Seriously, I just need some space. 🙇🏽

"Yeah babe, looks good."

We would never leave this damn store if I said anything else. -.-

"You're right."

I'd just like you to think I crushed my pride, but what I really want is for you to shut up.

"Whatever."

😑😑😑
When a girl asks him about what he wants in a woman:

"Gosh, I look for all kinds of things from women in a relationship."

Hmm let's see. Really nice eyes, soft lips, oo nice hair, some REALLY nice boobs, a squishy butt. mmmm…. *mental blank* what was the question? 😶

"Yeah mum my room is fine!" -.-

DO NOT ENTER. 🙅🏽⛔️

When people ask him about relationships/marriage:

"I'm not really looking for a relationship right now."

Women don't really like me. 😔

To a girl:

"I'm not looking for anything right now."

This is the nicest possible way I can think of to let you know I really don't want this to go ahead between us. :/

"Pfft, who needs instructions?"

I know I can do this on my own… maybe if I just read one step…. NO, NO. You are not a weakling! You can do this!

"I was just joking."

I totally wasn't joking. Lel. 🙊

"Are you done?"

You finished whining and crying? I don't have time for this. 😒

"Can we talk about this later?"

Hopefully you forget, because I'm over talking bout the same shit over and over and over and…. 😴

"She's just a friend."

So we may or may not be screwing around, but do you need to know? I don't think so!

"I'm not like most guys."

Apparently this line gets you all emotional and stuff so *shrugs*

"It's a guy thing."

You won't understand this stuff, don't bother. ✋🏽

"Yeah I'm pretty much single."

Yeah I'm pretty much depressed/living my life!

"I got this one babe."

Oh man I'm going broke. Women are expensive af. 💸

Or

Offering to pay or split at this point would be awesome too you know.

"You need anything?"

Please not pads. Anything but pads. 😟

"Yeah you look good baby have some confidence!"

FOR THE BAZILLIONTH TIME, you are beautiful! The top/jeans/dress/bra/etc. looks amazing! Can we pleeeeaseee just buy it and get the hell out of here?! Oh, and we need to check your eyes while we're here too, I don't know how you don't see what I do. ❤️

"Of course I love you."

I really do. With all my heart. ❤️ I'm not gonna sit here going all Shakespeare on you though. It's just not how I express myself. Please don't keep feeling that you need to ask for reassurance of my feelings.

"I miss you."

I wanna hold you in my arms right now and tell you how much you mean to me. 💏

"You're such a good friend."

FRIENDZONED. 🚧

"It's pretty hot out huh?"

Mm mmm and so are you ;) ☀️ sooo wasss yo name pretty guuurrlll? 😏

"What do you do?"

Just subtly enquiring about your status in society. 💰

"How much do you lift?"

I bet I can lift more. 💪🏽

"What? Oh man, not again."

*adjusts pants* … 😐😑

"I hate women. I'm over it."

I LOVE women so much that I can't stand it when they don't love me. WHAT AM I DOING WRONG? 😭❤️

"I'm fine with you having guy friends."

As long as you ain't fcxking around with anyone but me, we're good.

Or

I really really would rather you just pretend I'm the only man in your life.

"You drive stick?"

Are you cool? Because in MY worldview, only cool people drive stick tbh. 😎🚗💨

"K."

I'm not even going to justify all that you've just said with any kind of response, and to top it off, I want to see you get a little angry, so I'm going to use 'K', just because I know how much that pisses you off. what now?

"What's wrong babe?"

OHHHH LORD NOT THIS AGAIN. I gotta get a bag of chips and some soda in case we're here for another 9 hours like last time. 💀

"I'm not hiding anything from you oh my gosh. -.-"

WOMAN U CRAZY AF… going through my phone and shit. Is this a relationship or perpetual interrogation? 😡👮🏽

Or

Okay… I know. You ain't stupid. And I'm sorry… I just can't tell you. I haven't worked up the courage yet. I just need time, and I need you to believe this right now till I figure out what I'm gonna do. 😔💔

"Yes dear."

Ugh, im so whipped that I don't even care anymore. This is what gets me sex anyway. LOVE! 😆😆😆❤️❤️❤️

"Well you know what they say, Happy Wife, Happy Life! *looks at her lovingly*"

Seriously though, we [yes I get dragged into it] enter a parallel universe that seems to resemble hell when she isn't happy. To all men listening, KEEP HER HAPPY OR DIE. 🔥

"They were… nice."

Ah… I feel like your parents don't like me.

Or

THEY WERE SO BORING OMG.

Or

Are you adopted by any chance?

"I'm in love with you."

WRETHFYGJYTQ#%W$E^TQREASGRHGW#T$E ❤️❤️❤️

"This should do."

Damn, shirt got a stain on it. Whatever, it's the only somewhat clean one I've got. 👕

"Hey there good lookin ;) "

My reflection is the only person who compliments me! 😭👨🏽

"My ego is NOT high, don't even talk about my ego."

Heck im the humblest person on the planet 🙌🏽 how dare you.

"Am I into what?"

What the hell is a thigh gap?

Girl did you know there are 21 letters in the alphabet? Oh wait, I missed 5. U, R, A, Q, T. ;) "

I LOVE that girls actually fall for this crap lol! I'm too good. 😂

"I'll be 10 minutes!"

*arrives in 7 minutes* ⏰

"I'm studying!"

Human anatomy and the reproductive system. Some sites are incredibly educational you know. Did I mention I like biology and chemistry? 🔬

"Wait, that's not what I meant."

Oh damn… what'd I do? her facial expression doesn't look too happy. AVERT DEATH. REWIND, REPHRASE! 😰

"Excuse me, is that your protein shake?"

*plans wedding* 💍
---
Lol, well there it is. Of course, a lot, if not all of these are stereotypically driven, but that's the main source of humour in all this. Hope u enjoyed, thanks for reading! x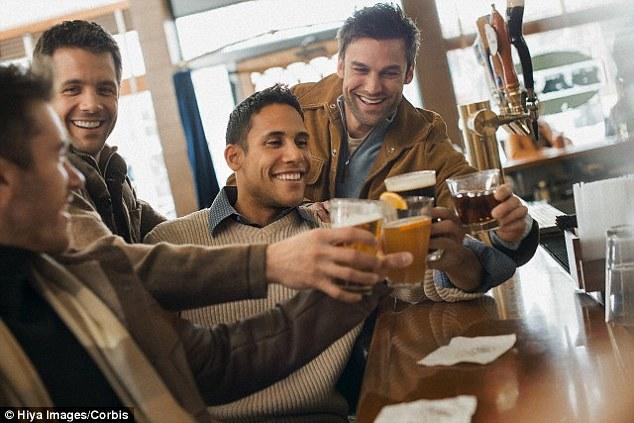 ~j.B🍌