If you've ever talked to me about my city or read some of my posts, you probably know my city is a pretty multicultural place, and that includes religious/non-religious diversity. We have Christians, Muslims, Sikhs, Hindus, Atheists, Agnostics, Buddhists and Jewish people.
I am a Muslim and so far in my 17 years of life in my city I have encountered other Muslims, Christians, Sikhs, Hindus, Atheists and Agnostics. I'm yet to meet any Jewish and Buddhist people, I know a couple of people who's grandparents are Jewish but they themselves don't believe in Judaism so I don't really count that.
Despite being around a lot of Muslims growing up, when it comes to Christmas time I have always had curious non-Muslim kids ask me about questions about how I do Christmas as a Muslim and I'm happy to answer because that's how people learn, rather than just staying ignorant.
With all that said, let's dive in.
So Who In This City Celebrates Christmas?
Okay so you might be thinking:
"Spidey, this one is obvious- THE CHRISTIANS!"
And yes, the Christians do celebrate Christmas- but they're not the only ones. Many atheists and agnostics celebrate Christmas too- they don't believe in it, but they just find it fun to celebrate. Like my best friend for example, she's an atheist but she celebrates Christmas.
Yesterday, we decided to meet up in the city park, and we saw her sister- who had bought the Christmas decorations for their house. xD
And I've known some Sikhs and Hindus who also celebrate Christmas as well.
Glad you asked.
"Do you celebrate Christmas?"
Nah, I don't. I do not celebrate Christmas because I don't believe in Christmas. I see some people (not in real life, but online) who get really butthurt when I say that I don't celebrate Christmas because I'm a Muslim so I don't believe in it.
But I have my own religious celebration which I celebrate because I believe in it. I wouldn't expect anybody who doesn't believe in Eid to celebrate it, even if we were in a Muslim majority of country. Freedom of expression, right?
And I get that some people who don't believe in Christmas celebrate it anyway, but that's not me.
And none the less, I respect Christmas as a celebration- because you've gotta respect everyone's celebrations, and it's a nice time of year. :)
"Do you get presents?"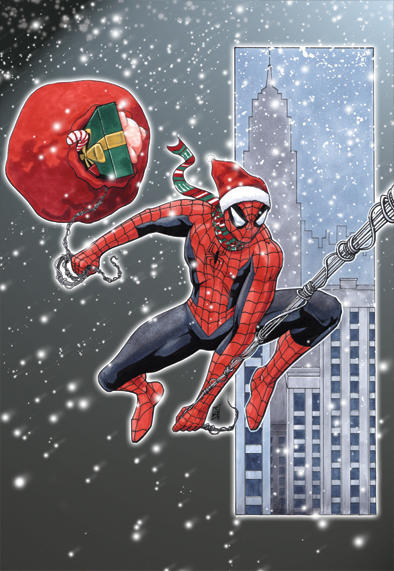 From my family? No, they don't buy presents for me, because as I said we don't celebrate it.
But over the years, I have got presents from friends- I never refuse like:
"BrUh- I dOn'T cElEbRaTe It"
Because that's rude. And if a friend gets me a present I always get them something too :)
My best friend always gets me a present- I don't know what she's gotten me this year, it's a surprise, but I've got her something pretty cool but I'm not going to say in case she decides to snoop and read this.
And p-sack (it's an inside joke) if you're here snooping nice try, but nah you're not gonna guess what it is. ;)
"Do you get a Christmas tree?"
At home? No, again we don't get a tree because surprise surprise we don't celebrate it.
But I always look forward to seeing the one school, college or the shopping center put up. At primary school the tree was always so perfect with pretty decorations, and either an angel or a star at the top.
In secondary school, they didn't have a lot of money for Christmas tree decorations, so they always used to wrap up boxes to look like presents and put them on the tree, and a paper star at the top.
And now I'm at college, I don't see a huge one up in college yet, but I've seen a couple in the college restaurant where the catering students practice.
And our local shopping center doesn't have one up yet.
"Do you put up and like Christmas lights?"
Again, at home we don't put up any Christmas lights because we don't celebrate Christmas.
But houses around do, and they look really pretty and they're up all over town, and they look so pretty and it's dark when I leave college now so they're really pretty to look at and I guess they make walking alone in the dark a little less scary.
But I do like the Christmas lights, it's just such a pretty sight to watch when you're sat on the bus going to or from college.
"Did you do a Christmas play?"
At my primary school you did Christmas plays up until Year 2, and after that- no Christmas plays- it was always the younger kids that did them?
Did I take part? Yes, all the kids did regardless of whether we celebrated Christmas or not.
School did sent out a letter to all the parents to give permission for their children to participate in the play- or to state they don't want their child to participate in the play due to religious or non-religious beliefs.
But all the parents were cool with letting their kids participate.
I remember in nursery I played an angel.
In reception I was an Elf.
In year one I was a shepard.
And in year two I was a Christmas carol singer.
😂😂
We still have the photos of little Elfy Spidey, and it's lowkey cringeworthy- 5-year-old me as an elf😂
"Do you give out Christmas cards?"
When I was younger I gave out Christmas cards. In primary school we had this little letter box in the hallway where we'd post our cards then a teacher would get the cards out and hand them to the kids. Sounds kinda pointless- we could have just given them to each other, but the letterbox thing made us feel special😂
I handed them out all the way up until last year (Year 11) and I'd put all my cards from my friends on the fireplace or in my bedroom window- then when I got my desk I put the ones I got on my desk.
This year I think I'll write like 3 to my closest friends, but I doubt I'll be giving any to anyone at college because I'm a part-time loner😂
But yeah Christmas cards are always fun😂
"Do you like Christmas movies and songs?"
Yes!! I like Christmas songs and some of the Christmas movies.
Okay so I'll admit, some of the movies aren't really my cup of tea because they're so CORNY but at the same time... Some corny ones are my guilty pleasure.
One I kinda want see (again probably will become a guilty pleasure) is that Netflix one with Vanessa Hudgens, where she's like a twin and a princess or something. I've seen the trailer and it looks SO corny and predictable but at the same time... It's Gabriella from HSM😂
"Do you have a Christmas jumper?"
I have one, it's grey and has a snowman on it and when describing it to google, I managed to find a picture of it:
I've had it since I was like 13, and my mum got it me because she knows how much I love jumpers <3
And honestly, you'll even catch me wearing this thing in May- jumpers are just my thing in general.
"When did you stop believing in Santa?"
5-years-old. I did what all my friends did, leave cookies out for Santa and a carrot for his raindeer and when I came downstairs in the morning and they were will there. That's when I realised it was all a lie😂😂
And I remember every year after that I was obssessed with the kids knowing the truth every time they'd talk about Santa I'd tell them their parents are lying and that Santa isn't real, and that the Santa who came to see us in assembly is just a teacher dressed up in a fat suit or a fat teacher- and they didn't believe me- until they discovered the truth😂
"Do you ever feel awkward at this time of year because most celebrate it and you don't?"
Not really, no. I mean I find this time of year a nice time of year none the less. I love the cozy type feeling, and the excuse for jumpers, and the nice happy vibe going around the place, and I like the lights that are up everywhere.
I've never really felt awkward because even though I don't celebrate Christmas I participate in certain Christmasy things- like when school gave to the foodbanks, the Christmas play, when school decided to let us watch a Christmas movie and just Christmasy activities school did.
Despite not celebrating Christmas, I've always felt included in Christmas activities and never any bad vibes from people or judgmental attitudes from people in my day-to-day life about me or any other person who doesn't celebrate Christmas.
So yeah, I've never felt awkward.
"So what do you actually do on Christmas day then?"
I pretty much come downstairs, and BBC One and all the other channels are airing movies pretty much all day so I just watch the movies they're showing.
I remember the BBC movie "Stick Man" and my brother joked about it being me because he was short and skinny😂I was just like:
"Yeah, I'm famous- got my own movie"😂😂
And my mum cooks roast chicken and patatoes with Yorkshire puddings because you can never say "no" to good food😂
Any last words?
Not really much to say, but I hope you enjoyed this read and had a laugh or whatever :)
Thanks for reading :) <3