Looking for a Christmas gift idea for a boyfriend, husband, friend, brother, or any other man in your life? Look no further - we've got ideas at every price point!
Christmas gift ideas for Him ($)
Is he a griller who likes to put a "stamp" on his steaks? How about a personalized BBQ branding iron. Unique and fun!
Food - As they say, the way to a man's heart is through stomach. So make your own pickles, bake his favorite brownies, or make a lasagna, freeze it, and wrap it in festive packaging.
Make him some homemade aftershave.
Get him some boxers with his favorite team/university logo
Love to camp together? How about a marshmallow twig roaster?
Buy him some fun socks and make a cute sock bouquet!
Boudoir photos - dress up in your favorite lingerie, and get a good girlfriend to take some sexy pics. Use Photobucket or Instagram to edit the photos!
Get a gag gift, like some Fundies or gun ice cube trays.
Does he love to BBQ? Get him a small BBQ griller set.
Love movie night in your home? How about a popcorn popper for theatre popcorn?
Got an old-school music lover in your life? Make him a vinyl record bowl!
Get a personalized chef's apron for the cook!
If he's a musician, get him some guitar picks. Or better yet, personalized guitar picks!
Personalized slippers are a comfy and cute idea for him.
For the golfer, check out the golfer's cooler bag.
For the car guy, go to a local vintage car museum, or vintage car collector. Take some photographs, and use a photo editor (Photobucket or Instagram) to make them look old-timey. Print them out, and buy a cheap frame. Great gift!
Christmas gift ideas for Him ($$)
A money clip is a great idea, especially because you can find one that's personal to his hobbies or interests.
For the beer drinker with refined taste, how about a selection of beers from around the world, or Beer of the month club.
For the liquor connoisseur, you might like a whiskey stones and gift set.
Combine a love for board games and drinking with a Shot Glass Checkers Set.
For the man who's not afraid of jewelry, you could have his and hers necklaces made.
Personalized art! Choose Your Own Color Canvas Art from Your Voice!
Ties are a great gift, but go the extra mile with a tie clip! You can personalize it with initials, or with a design that's personal to him.
What man doesn't love jerky? The Jerky of the Month Club won't disappoint.
We know, we know - you hate the video games. But you won't hate the look on his face when you surprise him on Christmas morning with a brand new game!
For the man who loves man's best friend, get him a Hand Drawn Pencil Sketch of His Dog.
A Dopp kit is old-fashioned, but never goes out of style.
If he loves his shoes, he'll love a shoe shine kit!Love a scientist? How about a beer making kit?
For the outdoorsy guy, get him a Camelbak to keep him hydrated.
If he totes his laptop back and forth, get him an ergonomically friendly laptop bag!
A men's infinity scarf is perfect for the guy who loves fashion.
For fun at summer BBQ's, get him a Bocce Ball set, badminton set, washer set, croquet set, or bags set.
Custom design your own Noise reduction headphones for the guy who travels, or just loves music to his ears.
Christmas gift ideas for Him ($$$)
An exciting experience is perfect for the thrill-seeker. A helicopter ride, hang gliding experience, white water rafting, or stock car ride along are all fun and surprising gifts.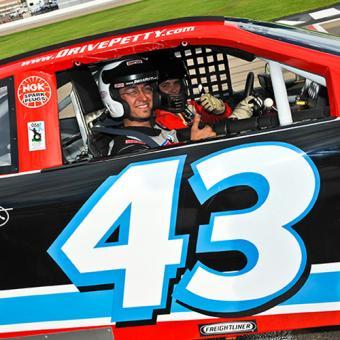 If he's reached a plateau with his golf game, help him out with some golf lessons.Cufflinks are classy, and can be personalized with initials, photos, or images that are personal to him.
Got a Green Bay, Blackhawks, or Astros fan? Get him tickets to opening day!
Sharpen his cooking skills with a brand new kitchen knife set.
If he's been talking about getting in shape, get him a year-long membership to the gym (and buy yourself one while you're at it, so you can work out together!)
Combine his new-school iPod with an old-school boombox with this Portable FM Stereo Boombox for iPhone/iPod.
If he's been working hard and needs a break, buy him a spa package, and go together for a massage, facial, and day of R&R.
If he enjoys travel (or travels a bit for work), there are some great Black Friday deals on luggage. If you live or travel somewhere with good snowfall, how about some snowshoes for both of you?
If he loves his iPad, check out the leather iPad case.
Acqua Di Gio - Giorgio Armani is one of the top best-selling cologne in the USA. If he loves to smell beautiful, this is the cologne for him.
The ultimate BBQ King needs the Ultimate BBQ Set.
The Rain Showerhead is perfect for the man who loves to luxuriate in the shower (who doesn't??)
Remember, ladies - the more personal the gift, the more memorable. So take your time when finding a gift, and find something that will remind him of you when he sees it. And if you have an idea, list it below! :)