There are a lot of things I hate in this world. Here's five of them.
1. "Nerds"
Ok I know this may seem rude or mean but I cannot stand those girls who call themselves nerds, yet when you ask them what their favorite Pokémon is or if they prefer DC or Marvel or what their favorite Zelda game is they look at you like you're some alien. This, of course, does not apply for all girls.

2. Okay, Okay
One thing that really annoys me is those people who cannot text anything other than "hi" and especially "ok". I find this especially in guys. For example-
Me: What did you think of the movie?
Them: Ok
Me: I think I'm going to need braces, my teeth feel weird o.0
Them: Ok
Me: 😑
Me: OMG MY CAR IS ON FIRE CALL THE POLICE OR I WILL DIE!!!
Them: Ok

3. Watcha Readin'?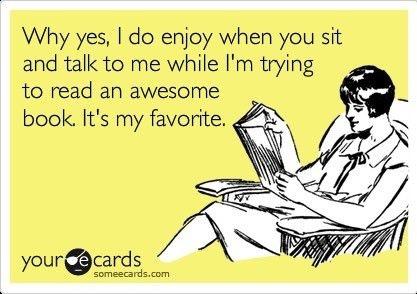 Ok whyeeeee do people think it's ok to talk to me while I'm reading! It's like talking to two people at once what the heck! If you see me with my reading glasses and book then that's pretty much the same concept as a "Do Not Disturb" sign.

4. The Ending to Fullmetal Alchemist (the original series)
I'm not even going to talk about this one.
5. Headphones
Same thing as when people talk to me while I'm reading. Whyeeee? Again- headphones should be an unwritten "Do Not Disturb" sign. Earphones are acceptable IF you can't see them in. Otherwise just leave me be!
Anyways that's all! What do you hate?
---