Another tech take (I haven't written anything for a while just because I'm DooMguy) This take will be an overview of the two titans who have been battling for a long time
Intel Vs AMD In the past
A common phrase you might hear is "Intel is always better then AMD". (or something along those lines) is it really always better ? There was a period when AMD made the faster CPU, this was back in the time when CPUs were single core.
The main thing that separated the two was the fact that Intel secured better deals early on and still have those deals today (I'm on about the IBM deal) Around this time Intel and AMD attacked each other through the courts
For the most part these two rivals were neck and neck however it was usually AMD that had the edge. Their single cores had higher speeds and they managed to get their first dual core CPU into the market before Intel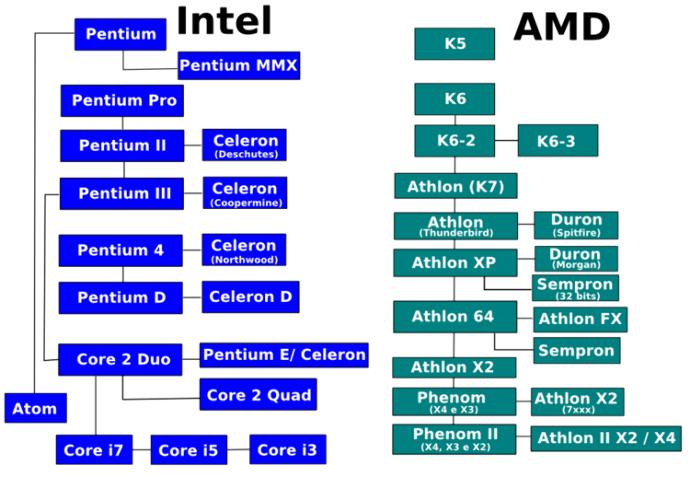 Intel Vs AMD Currently
It's no secret that AMD have been having a rough time, Intel has most of the market share and the FX series didn't preform as well as it should. This song here will give you the gist of AMD CPUs
And now Hitler will speak:
Generally AMD processors have less energy efficiency, run at higher temperatures. Have a higher clock speed and have more cores. They are the brute force chip, forgoing refinement in favour of raw strength and power, you can tell by the names. "Piledriver" and "bulldozer" don't sound graceful at all
Intel on the other hand energy efficient CPUs, which run at lower temperatures and can achieve or outperform AMD chips at a lower clock speed
The reason why things are the way they are is mainly because of the FX series of processors. The FX series tried to add moar cores but had less IPC , this makes the AMD FX chip hit and miss. FX chips are capable of keeping up with intel chips, for the most part if an FX chip performs poorly it's because the game isn't optimised for the chip/doesn't use the extra threads. When you look at bench marks then you'll see where the "bang for your buck" comes in
Typically the high end Intel processors will have around 10-30 more frames, the frames tend to be a little bit more stable and stay in a higher threshold but are they really worth the price ?
For some people the extra frames will be worth the price but others see Intel as overpriced for gaming
Take a look at these videos and decide for yourself:
The analogy I'd make when comparing the two chips is this
AMD = muscle car
Intel = sports car
The last video sums things up nicely, as any will say if you can afford it buy Intel because Intel really will give you top performance consistently. AMD can sometimes match the performance or get close to it but in some cases it will fall behind and can be outclassed by some of the older Intel chips
In the end It really does come down to budget.
Intel Vs AMD in the future
Finally AMD has started to head in the right direction with their CPUs, they're looking to have a scaleable chip, something that can be used in desktops and servers. There aren't a lot of details about this chip but from what I do know the zen will have: greater performance per watt, higher IPC (exact amount unknown) lower temperatures and increased energy efficiency
It looks like the trend of more cores and more power and high temperature has ended, seriously 220W for a 9590 Cpu and i7 6700K is at 91W ?
Sometimes AMD just reminds me of this, "Holy Jesus. What is that ? What the fuck is that ? What is that AMD ! ?"
AMD have now ended their AM3+ & FM2+ sockets and will have their cpus and apus on AM4. I'm sure that DDR4 and PCI 3.0 will be the standard with these boards.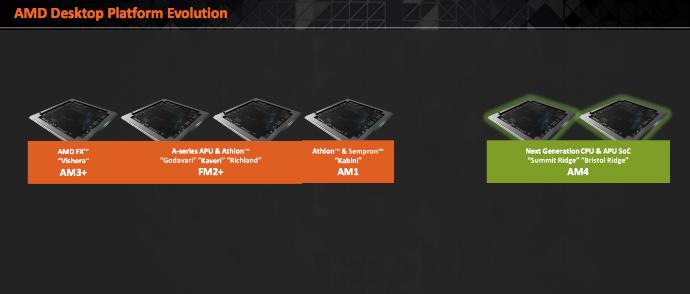 Zen could be the thing we've all been waiting for. And if you've got Intel and you want to stick with Intel the release of the zen could still benefit you. If the zen does well Intel would have to lower their prices to compete, or simply develop a new CPU that counters the zen
I know what you're thinking why didn't I mention the new I7-6950X ? That's because I can't afford it and I don't think you can either. Remember it's the recession, the economy isn't doing well and people are on a tight budget (except for @Cosytoasty who's building a custom water loop) If I brought the I7-6950X my life savings would be gone and I'd be homeless the next day
If you're interested in building PCs or the PC market in general I believe that the zen is what you want to be watching
That wraps things up from me, mentions to those from the previous takes @Chief16 @Mistnigqa808 @Jager66 @Tdieseler
I'm open for discussion/speculation
DooMguy out
---