You got: Parasaurolophus

You're a lifesaver! A hero! The Paul Revere of dinosaurs! Your duck bill lets you make low-frequency trombone sounds that can travel long distances and warn others that danger is coming. You're always ready to rumble in defense of others but generally stay out of trouble. You're happy with the simple things in life, and your special shape makes you an extra good snuggler.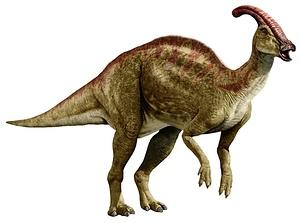 https://www.buzzfeed.com/kasiagalazka/what-dinosaur-are-you#.kvZvJw6yG
Select a gender to cast your vote:
---
Most Helpful Girl
You got: Pterodactyl

Okay, so you're not technically a dinosaur, but you're still supreme ruler of the skies. You're extra terrifying because not only are you a reptile, you can fly — and you have a gigantic brain, considering how slim you are. You are happiest on a coast and appreciate the simple things in nature, like delicious fish and insects and the splendor of caves and forest canopies. But also, you scare the poop out of everyone.

s3-ak.buzzfeed.com/.../...z-24711-1392242153-0.jpg

Oh nice lol
Most Helpful Guy
s3-ak.buzzfeed.com/.../...-20480-1392242245-22.jpg

Stegosaurus:
You're a sexy beast! Your back plates easily make you one of the best looking dinosaurs. Your brain may be the size of a walnut, but you're one of the few to have sweet chiseled cheeks for extra treat storage. While others whine about passing dino kidney stones, you're so tough, you voluntarily eat small rocks to help digest food. And if anyone messes with you, they'll have to deal with the wrath of your tail. Which, by the way, has its own badass name: a thagomizer.