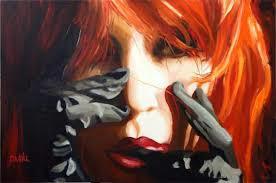 Love and lust are two different emotions or feelings that can sometimes be confused with each other, but they are distinct and have some key differences. Here are a few:
Intention: Love is often accompanied by feelings of affection, care, and commitment. It is a feeling that is focused on the well-being and happiness of the other person. Lust, on the other hand, is primarily motivated by sexual desire and attraction.
Duration: Love is a deep and enduring emotion that can last for a long time. Lust, on the other hand, is often more fleeting and may not last as long as love.

Prioritization: In love, the needs and feelings of the other person are often a priority. In lust, the primary focus is on satisfying one's own desires and needs.
Emotional connection: Love often involves a strong emotional connection and bond between two people. Lust, on the other hand, may not involve the same level of emotional connection or commitment and is only short term in it's thinking.

Expression: Love is often expressed through acts of kindness, affection, and support. Lust is often expressed through physical attraction and sexual behavior.
Obviously these are generalizations and just know people can experience love and lust in different ways. It's also possible to experience both love and lust for the same person at the same time. Not every encounter is the same and can be different for each individual.
In summary, love involves a deep emotional connection and a desire for a long-term relationship, while lust is focused on physical attraction and short-term pleasure.
Have you lusted over anyone and confused it with LOVE? Let me know below.