There are many martial artists that will forever be praised as the "G.O.A.T" or "greatest of all time". Here are some of the many martial artists that deserve the title of "G.O.A.T".
Note this is just my opinion, I understand that everyone has their own picks.
1.) Jigoro Kano: The founder of Judo. He took traditional Japanese Jujitsu and modified it to turn it into Judo. He was also very vocal in opposing Japanese militarism pre WWII.
2.) Kyuzo Mifune: Known as one of the greatest Judoka's in history. Despite only being 5'3" and 100lbs, he never lost a martial arts contest. His greatest victory was over a 6'0" 240lb sumo wrestler.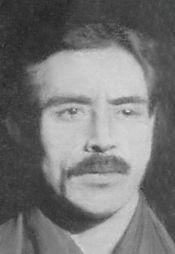 3) Gobar Goho: One of the greatest wrestlers of India. He fought the best around the world and won. He defeated a much larger wrestler named Jimmy Esson and defeated one of the greatest catch wrestlers of his generation named Ad Santel.
4.) Masahiko Kimura: One of the greatest judokas in history who defeated the best of his time in the forms of Helio Gracie, Yoshihiko Yoshimatsu and many others. Kimura was also known for defeating much larger opponents than himself, such as Waldemar Santana.
5.) Mitsuyo Maeda: A Japanese Judoka who introduced Judo and Jujutsu to Brazil. From there the Brazilians would further refine what they learned from Maeda and develop Brazilian Jiu jitsu.
6.) The Gracies: The Gracies are a very popular amongst the martial arts communities. They get both praise and criticism but the fact remains that they are one of the main reasons why BJJ and MMA are popular today.
7.) Masakatsu Funaki: A Japanese mixed martial artist, known for beating some of the greatest mixed martial artists of the 1990s, such as Ken Shamrock, Bas Rutten and Semmy Schilt.
8.) Yuki Nakai: One of the greatest Japanese mixed martial artists. He is known for having three fights in one night. Even though he's only 5'7" and weighs 154lbs, he managed to defeat the 6'5" 216lb karateka Gerard Gordeau and the 6'1" 251lb wrestler Craig Pittman in the same night by using his Judo skills.
9.) Ryoko Tani: At only 4'9", she proved to be one of the toughest female judokas in history by winning multiple gold medals, usually against larger women.
10.) Ken Shamrock: One of the top MMA stars in the 1990s who also had a stint in the WWE. He was mentored by Masakatsu Funaki and went on to defeat Dan Severn, Bas Rutten, Brian Johnston and Kimo Leopoldo.
11.) Dan Severn: One of the most experienced MMA fighters out there. He currently has a record of 101 wins, 19 losses, and 7 draws.
12.) Don Frye: A popular MMA fighter from the 1990s. He beat both Ken Shamrock and the 6'8" 514lb Chadwick Haheo Rowan. His most famous fight was with Yoshihiro Takayama because it was one of the most brutal fights in MMA history.
13.) Fedor Emelianenko: Considered to be the G.O.A.T of MMA, he fought the best and beat the best in his prime. He is also a giant slayer who's defeated multiple opponents who are twice his size. It's only in his post prime that he started to lose.
14.) Kazushi Sakuraba: Another great Japanese mixed martial artist who has defeated multiple members of the Gracie family, which earned him the nickname "the Gracie hunter".
15.)Cain Velasquez: Considered to be one of the greatest mma fighters in the UFC. He's beaten guys like Brock Lesnar, Travis Browne, Ben Rothwell Junior Dos Santos and Antonio Rodrigo Nogueira And Antonio Silva.
16.) Demetrius Johnson: Another great MMA known for both his speed and strength. He's the smallest MMA fighter out there but he's rarely lost a fight. Even Bas Rutten said that a 300 lb man wouldn't stand a chance against him.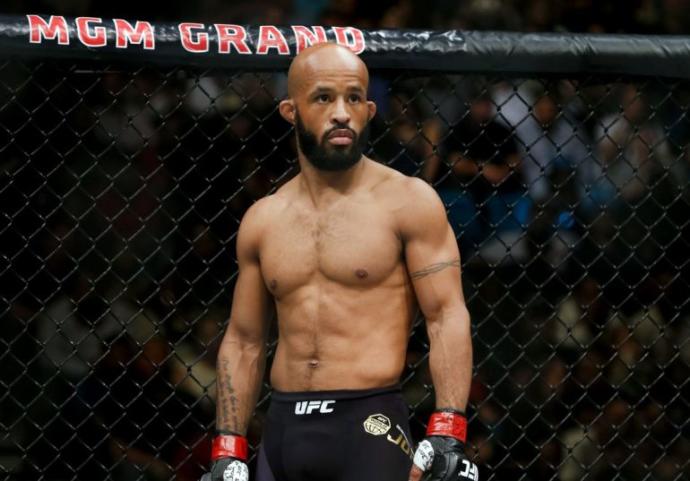 17.) Reina Miura: A young Japanese mixed martial artist, judoka and sambo practitioner. She is still green in MMA but she has shown a lot of potential. She's known for beating women that are twice her size and even beat Shayna Baszler a mma veteran. That being said, Reina is very tough and has more fights in a year than the average mma fighter. Should Reina stay in MMA, she can almost certainly become a top mma star in the future.
18.)Masae Ueno: Another great Japanese Judoka, she has won numerous gold medals and has beaten larger women. Her two notable wins are against Ronda Rousey and the 6'0" Dutch giant Edith Bosch.
19.) Saori Yoshida: Possibly the greatest female freestyle wrestler in the world. She retired in January 2019 with a record of 89 wins and only 1 loss
20.) Daniel Cormier: Currently the most popular mma fighter in North America. So far he has only lost once out of his 24 fights and is currently the UFC heavyweight champion. He's possibly the next Fedor Emelianenko.