Here is Greatest Martial Artists In History: Part 1 for those who haven't read it yet.
1. Bruce Lee:
Upon popular request, I have decided to include him in this list. Unfortunately many people criticize him for never taking part in MMA, which is stupid considering there was no MMA in his days. Nonetheless Bruce Lee did contribute a lot to what would eventually become MMA. He was one of the few martial artists out there in his days to combine various martial arts disciplines into one style which is known as Jeet Kune Do. Aside from his martial arts skills, he was an impressive specimen as well. He was abnormally fast and strong for someone of his size. Cinematographers had to slow down frames in his fight scenes just because of how fast he was. He was also strong enough to do two finger pushups because he put a lot of emphasis on forearm and hand strength.
2. Stefer Rahardian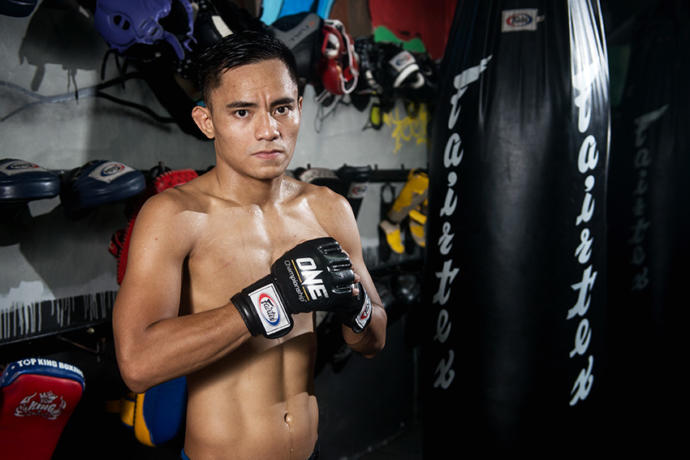 A mixed Martial artist who had a prestigious run in Brazilian jiu jitsu before going to MMA. Despite only being a flyweight he still managed to defeat a heavyweight named Eric "the mountain" Duncan in BJJ. In MMA he currently has 8 wins and only 3 losses. He's still young and green in MMA but he has a lot of potential.
3. Randy Couture
A retired Mixed martial artist who fought and defeated the best during his MMA career. He's beaten Vitor Belfort, Chuck Liddel and the 6'8" Tim Sylvia.
4. Lyoto Machida
This Mixed martial artist proved that if Karate is taught correctly, it can be an effective martial art. Lyoto Machida used both his Striking and grappling skills to defeat numerous opponents. His biggest win was against Randy couture.
5. Bas Rutten
This man is one of the oldest mixed martial artists and is among the best. He has beaten guys like Frank Shamrock, Ryushi Yanigasawa, Jason Delucia, Kevin Randleman and Tsuyoshi Kohsaka And many others. Bas Rutten has only lost to Masakatsu Funaki and Ken Shamrock in his whole MMA career. He even beat up 5 nightclub bouncers.
6. Chuck Liddel
One of the best mixed martial artists of the 2000's. He has a record of 22 wins and only 9 losses, most of his wins were in his post prime. He fought Randy Couture on three occasions and won 2 of those fights. He also beat Guy Mezger, Alistair Overeem and Vitor Belfort.
7. Khabib Nurmagomedov
Probably the best lightweight mixed martial artist out there. He's currently undefeated and defeated Conor Mcgregor in 3 minutes. Khabib also has two gold medals in Sambo and is proficient in Judo, ARB and Pankration.
8. Igor Vovchanchyn
A very underated retired mixed martial artist. He has 59 wins, 10 losses and 1 draw. He is known as a giant slayer who's beaten multiple larger opponents. At only 5'7" 235lbs it shouldn't be surprising that most if not all of his opponents were twice his height and weighed more than him. Yet despite his small size, he rarely lost a fight. His biggest win was against the 6'8" 300lb Paul Varelans. This is the real life Yuri Boyka.
Here's a classic video of Vovchanchyn defeating the 6'8" Paul Varelans in the early days of MMA.
9. Kaori Matsumoto
A female Judoka who has 5 gold medals and 2 bronze medals in Judo and has rarely lost a Judo contest.
10. Andre Galvao
A Brazilian BJJ practicioner who holds numerous medals(Gold, Silver and Bronze) in BJJ and submission grappling. Despite only being 5'7" and 170lbs he's managed to defeat guys that are twice his size.
11. Holly Holm
Considered to being of the best mma fighters in the UFC. Aside from MMA, she also has experience in professional boxing and kickboxing. She's fought and beaten the best. Her biggest wins were against Ronda Rousey, Beth Coreia and the 6'0" Megan Anderson. Aside from her striking prowess, she is also trained in wrestling.
12. Valentina Shevchenko
An underrated MMA fighter who currently has 16 wins and only 3 losses. Her biggest win was against Holly Holm. Much like a Holly Holm. She also has experience in Professional boxing and kickboxing. She also has a black belt in Judo.
13. Ronda Rousey
A very popular Judoka, MMA fighter, actress and professional wrestler. She gained popularity during her undefeated streak in the UFC by beating Miesha Tate, Beth Correia and Cat Zingano. Prior to her MMA career, she competed in Judo and won several gold medals, her biggest win was against the 6'0" "Dutch Giant" Edith Bosch.
14. Anne Wolfe
Considered to be one of the greatest female boxers in history. She retired with a record of 24 wins, 1 draw and only one loss. And she would avenge that loss later in her career. But Anne's biggest win was against The towering 6'6" undefeated Vonda Ward.
Here is a video of Anne knocking out the 6'6" Vonda Ward with an overhand right.
15. Edna Carrillo
A Mexican Judoka That has won 8 bronze medals, 2 silver medals and 1 Gold medal in various Judo competitions. Despite only being 5'0", She's proven to be a very tough competitor and probably the best female Judoka from Mexico.
16. Mirko Cro cop
The best mixed martial artist from Croatia. He has fought the best and beaten the best. Due to being a proficient kickboxer, he is known for his devastating strikes that have been able to ground the toughest of his opponents. His has a combination of strategy, precision and striking power. His biggest wins were against Alexander Emilianenko, Josh Barnett and the 7'2" Choi Hong Man. Aside from his strikes, he's also very good at applying submissions holds. He retired on March 1st 2019 with a record of 38 wins, 11 losses, 2 draws and 1 no contest.
17. Satoshi Ishii
A underated Japanese Judoka and mixed martial artist. He has 5 gold medals and one silver medal in Judo. While his mma record is currently at 21 wins, 8 losses and 1 draw. His three biggest wins were against Heath Herring, the 6'7" 315lb Sean McCorkle and the 6'8" 280lb Tim Sylvia.
Here's a video of Satoshi beating Tim Sylvia.
18. Sergei Kharitonov
A Russian mixed martial artist who has a record of 28 wins, 6 losses and 2 no contests. He also has experience in kickboxing and was a paratrooper in the Russian army. His biggest wins are against Fabricio Wedrum, Semmy Schilt and Roy Nelson.
Here's a video of Kharitonov beating Semmy Schilt.
19. Josh Barnett
An mma fighter who has fought all sorts of opponents. He has a record of 35 wins and 8 losses. His biggest wins so far were against Alexander Emilianenko, Semi Schilt, Randy Couture, Yuki Kondo And Antonio Rodrigo Nogueira.
20. Chuck Norris
Not many people know that he actually competed in numerous karate competitions when he was younger and won numerous awards and championships during his Karate run. What makes him a great martial artist is that much like Bruce Lee he combined numerous martial arts disciplines into his own fighting style. He is an expert in Judo, BJJ, Tang Soo Do and various forms of Karate. He even created his own fighting system called Chun Kuk Do which is a hybrid of various Striking and grappling arts.