These are things I either learned before we went, got told by other people, or wish I'd known before we went. In no particular order, here we are...
1. Money matters
People who tend to rely on cards are going to have to wean themselves off that habit, in Japan. It is very much a cash society. In hotels, big department stores etc, yes, they will accept cards. Smaller places might only accept Japanese issued cards. But restaurants, small shops, temples etc only accept yen in cash form.

If you're one of those people who pulls out a banknote to pay for small items, and doesn't really worry about the coins, then you'll burn through money very, very quickly in Japan, where the smallest banknote is worth £6.91 / US$8.80 at time of writing, and the largest coin is worth £3.45 / US$4.40. Additionally, small coins, which these days really only have nuisance value in most countries, are still used in everyday purchases to make up change. It's worth having a rough idea of how much change you've got with you, unless you enjoy having pockets full of coins.
The other fact, which every visitor should be aware of, is that with two exceptions, Japanese ATMs do not accept cards which have been issued outside Japan. The good news is that every branch of 7-11, and every post office, carries a cash machine which DOES accept foreign issued cards. There is a small fee, one levied for amounts up to 10,000 yen (the minimum withdrawal amount) and the other levied for amounts above 20,000 yen, so get as much cash as you can out, to minimise the number of times you need to make withdrawals.
2. Getting around in Japan
Unless you're planning to stay in one place, pretty much, it will save you money to buy a Japan Rail Pass, which is only available outside Japan to non-residents of Japan. This gives you unlimited travel on Japan Rail's very extensive network, which is not limited to ordinary trains, but also includes ferry routes, buses run by JR and some local transport networks. It is available for one, two or three weeks. Shop around for it, online, in your own country, because different places charge slightly different amounts for it. You can always rely on Japanese trains leaving and arriving on time, too.
When you arrive, you should also buy a store card for the travel not covered by the JR pass. This won't save you money, but will save you a significant amount of time, as you don't need to worry about finding the change for the metro lines, buses etc which aren't covered by the JR pass. Several different companies, which operate regionally, sell these passes (Tokyo's is either Pasmo or Suica), but all companies recognise each other's cards. You pay a deposit of 500 yen for the card, which is refundable only at the office of the company which issued the card, so unless you're leaving from a different place to the one you came in, it makes sense to buy this as soon as you arrive.
3. Tax refunds
Unlike many other places I've visited, and claimed back the sales tax, Japan makes it very easy for you to do so. All you need is your passport, and the sales tax will be deducted at the point of sale, so you don't need to mess about at the airport, showing stuff to customs officials when you leave. The shop will complete all of the documentation, fix the receipt into your passport, and then you can remove it once you get home. That's all there is to it.
4. Where to stay in Japan
Whatever your budget is, make sure you stay close to a train station, especially if you are using a JR Pass. Unlike most other countries, the best accommodation in Japan is located close to train stations, which have none of the issues with undesirable characters sleeping rough there that seem to be the norm, in other places.
I would also emphasise to trust the Japanese hotel brands, and not to stay in trusted western hotel chains, which tend to be more expensive, and which give you fewer amenities. For example, Japanese hotels often provide complimentary transfers, free laundry facilities, free phones and tablets etc, whereas the western brands either don't provide them at all, or charge handsomely for them.
5. Eating in Japan
Most restaurants have an English menu available. If they do not, the waiters are usually happy to provide translation services via apps on their phones. Having photographs on the menu, in my part of the world, at least, tends to correlate with poor quality, but this was not a problem in Japan.
6. Costs
I had a preconceived idea that Japan was extremely expensive, but this was not necessarily the case. On average, taking hotels and transport out of the equation, we were spending 10,000 yen a day, as a couple, which handled food, entrance fees, anything else we bought etc. If I'd have been alone, this would have been less than half that sum, as my gal isn't as adventurous as I am about eating in local dives etc. If you really wanted to keep food costs low, I think you could get change from 1,500 yen per person.
7. Communications
If you're the sort of person who feels the need to be constantly online, rent a Japanese SIM card when you arrive. If you only need to get on occasionally, hotels all have free wifi, and there is also a free app (Japan Wifi) which allows you to connect to the many free wifi outlets around the country. Set this up before you leave, as you can then get online when you arrive. Otherwise, to connect requires you to provide your email address and you'll be sent a link etc - Japan Wifi does this for you.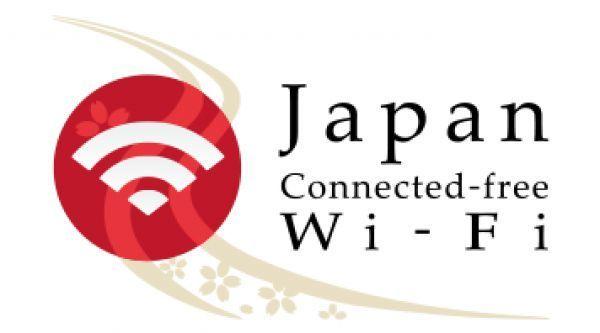 8. Japanese Castles
Remember you don't need to go inside every castle you see. Japanese castles are quite awe-inspiring - from the outside, that is. They tend to be empty on the inside. See one, and you've seen them all. So save yourself the time and bother, and just enjoy the exterior views. The same often applies to some of the other period buildings.
9. Things you DON'T need to worry about in Japan
Petty theft, being assaulted, and crime in general being amongst them. You'll see unattended bikes left unlocked in big cities. Nobody is aggressive towards you, and your interactions with locals are more likely to involve them asking you if you're lost, or would like some other help.
10. Kyoto
If you're going to Kyoto, work out how many days you want to spend there, and then add another couple of days. There's much more to see than you'll think.
I'd definitely recommend going to Japan, if you have an interest, and not getting intimidated by language, concepts that you won't be able to cope with transport, and other things such as that. It's a country that's unusually well organised and very friendly to tourists. The vast majority of visitors enjoy themselves thoroughly, as we did.
---