Donald Trump, in my opinion, is a pretty ugly, greasy looking dude who's most unattractive trait to me, is how dumb he sounds when he talks politics. Yet, he does espouse certain characteristics that many girls are highly attracted to. The reason I choose him is because I want to hit home the fact that a girl being attracted is not a choice and so it can happen with guys that her logical, thinking, moral mind would resist vehemently. So, what is it that unfortunatly turns on many women--his personality.
VERY SURE OF HIMSELF
Trump has an incredibly deluded sense of the world and his place in it. However, that reality, which again is deluded, is much stronger than most other guys realities. Most guys don't really know what they want, they don't really know who they are and who they want to be. We're all so caught up in the need to be liked and approved of others to various extents that we don't even really know what we like and what we don't like because it's so colored by what other people like, since it's a chief way we try to bond with others and avoid social isolation which our primitive minds view as leading to death.
HE DOESN'T REACT WHEN OTHERS TRY TO MESS WITH HIM

The Koch Brothers, one of the wealthiest families in the world discarded him at the beginning of the election. He's been mocked endlessly and even done some of the mocking himself. Both the Dems and Republicans are coming at him from all sides. It's Trump vs. Everybody and he doesn't even flinch. In the dating world, when a girl tries to mess with a guy and he just thinks she's being stupid or silly, she becomes 10x more attracted.
SOMEHOW BOTH HAS A GOD COMPLEX WHILE AT THE SAME TIME NOT TAKING HIMSELF TOO SERIOUSLY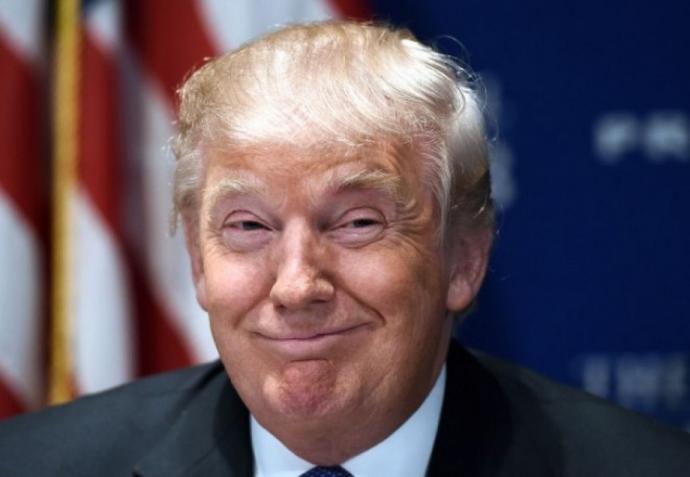 You never have to worry that Donald is losing faith in himself--he will be push through any hard time with unreasonable self belief. He's one of those people who wants to take over the world because...why not? Yet, you could easily see him joking around and acting goofy, smilng and personable if you ever met him in person. Yes, these traits are often found in most cult leaders...I would say that's exactly what Donald Trump is.
So yeah, Trump despite his many, many, many, many, many flaws probably crushes it on the dating scene, and not just because of his money.
*** For the record, voting for Hillary.
---