It's insecurity issues if they think bisexual people will cheat on them, or if they feel they have to compete with more people, or they feel they won't satisfy their partner.
Bisexuals aren't programmed to cheat, the ones that cheated would've cheated even if they were straight. I'm bisexual and once I like someone to the point I want to commit to them, I don't want anyone else even if I wanted them before.
If a couple bisexuals cheated on someone it doesn't mean all or even most are like that. That's like saying "I dated a (insert race ) person before and they cheated on me, so I'm not dating anyone in that race anymore, they cheat." You could apply that to any race.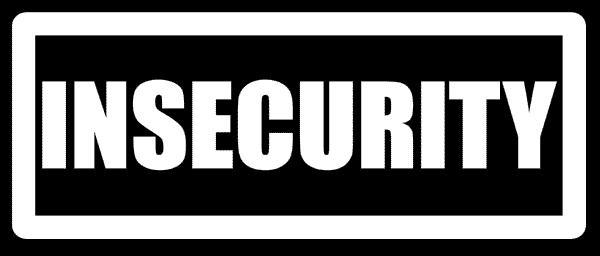 If thinking you have to compete with more people is stopping you then it's also insecurity issues. Just because they added another demographic they find attractive doesn't mean you don't have a chance of securing it. If you're worried about that, you have bigger problems to worry about.
Its like if you found more than one race attractive and someone said they wouldn't date you because "I'll have to compete with all the other people in those other races. I feel like it's too much competition for me to win. Even if I get you you're so much more likely to cheat because you find other races attractive besides mine." That's insecurity.
If you feel you won't satisfy them because your only a guy or a girl while they like both. It's like saying " my SO found a perfect model attractive, if he likes all those perfect features then I can't satisfy him. I'll break up with them because of it."
Or if you found out your SO likes some random trait like people who play music or sing, which you didn't have and broke up with them because you didn't feel you could satisfy them. Even though they love you and it's easy to give it up for everything they find attractive about you.
It's homophobia if they think the two people of the same sex finding each other attractive or hooking up is so disgusting to them they'll break up with someone for it. At the very least it's a bias against homosexual behavior.
It's as if someone said they are disgusted at the thought of someone hooking up with or finding a person of your race attractive. They said it's to the point they would break up with someone they fell in love with if he or she told them they found people in your race attractive. They said they would end the relationship out of disgust, then claim they have no bad feelings towards your race at all.
Would you think that person has no negative beliefs or biases towards your race?
The same thing applies to homosexuals who are disgusted by bisexuals finding the opposite sex attractive, then refuse to date them because of it. You have a bias against heterosexual behavior.
Either way once you're together it doesn't affect you. They aren't doing it when you're together. It's not immoral. So why should it matter?
All this issues put together is biphobia. Individually these issues all have separate names, insecurity, homophobia, implicit biases, even heterophobia, all with different levels of the issue. The fear and disgust of the hetero or homosexuality in this case is mostly a bias rather than the "I hate all gays" kind of phobia.
All these these put together are directly targeted at the bisexual. This is why it's considered biphobia. It's a bias or prejudice against bisexuals in terms of dating, or just flat out insecurity issues.
---