Hey fellow GAGers,
In a continuation of the #WhatIfindattractive challenge originated by @AngelicSin , with a challenge from @Juxtapose for the nonphysical attributes, the following mytake is what I would desire in a partner if I ever actually get one.
Honesty, communication, and integrity
These three are a cornerstone to a good relationship at least according to me and my experiences. I absolutely hate it when people are unreliable and dishonest. My mother flaked out on almost every single thing she promised when I was growing up and it devastated me. If someone I was with started to do the same thing, they're out. Communication fits in with honesty as it allows us to know what is and is not working in the relationship. I would much rather be told that I'm not attractive to her anymore because I am fat, than being told everything is fine and then she leaves. I also abhor mind games. Just say what you mean and mean what you say.
Creativity
One of the things I find to be very attractive in a partner, it is also one of the greatest expressions that anyone can make, whether it be a painting, a literary work, a song, etc; it not only conveys a wide array of emotions, but having someone be passionate about something moves me.
Kinky
This partly ties into the other mytake I did on the more physical attributes. In terms of the bedroom, I like to roleplay and dress up so a woman into that would make me go wild. I also have another fetish, which I have mentioned extensively on this site. Food play or Sitophilia, is a form of sexual fetishism in which participants are aroused by erotic situations involving food. I've really wanted to lay her down, cover her body with sweet cream and fruit, and then eat it off her.
Humorous
Comedy is one of the things that make my days better. If I have a good laugh, the bad mood disappears. My ideal partner would either love comedy (which I like all forms of humor from slapstick to surreal to dark), be able to make me laugh, or both. If she's funny, it makes her more attractive to me than someone that is dull.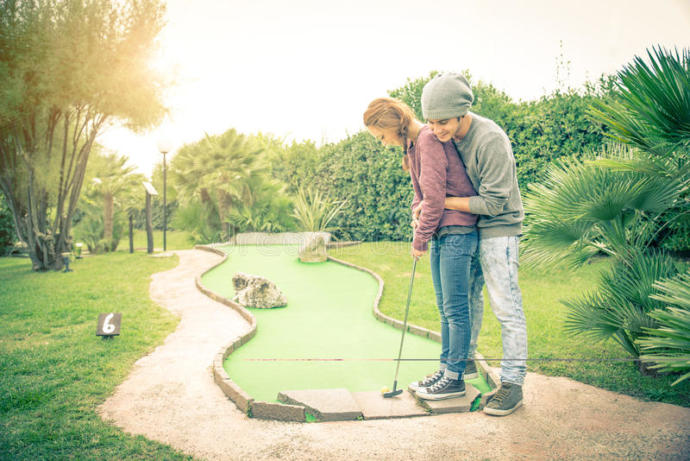 Playful
Personally, I love activities involving two or more people and having a partner that I can play minigolf, bowling, video games, etc. It's great having a partner in crime to do all sorts of things together. Of course this doesn't mean we shouldn't have our own activities that we enjoy doing separately. Alone time is also healthy in a relationship.
Love of the Arts
This partly goes with the creativity section; I suppose what I am trying to convey is actually liking stuff that other people are doing as well. I love going to concerts, plays, museums and cinema among other things. Some of the best forms of entertainment are live.
Sense of Adventure
I really like exploring interesting places, trying new things, and overall just experiencing life. I've always wanted to try geocaching and having a partner to do it with would be fun.
I think I covered just about all the bases.
If you have any questions, go for it.
If you want to, #Challengeyourself
Regards
Brian